Fully Integrated Business Application or Not: Pros & Cons for SMBs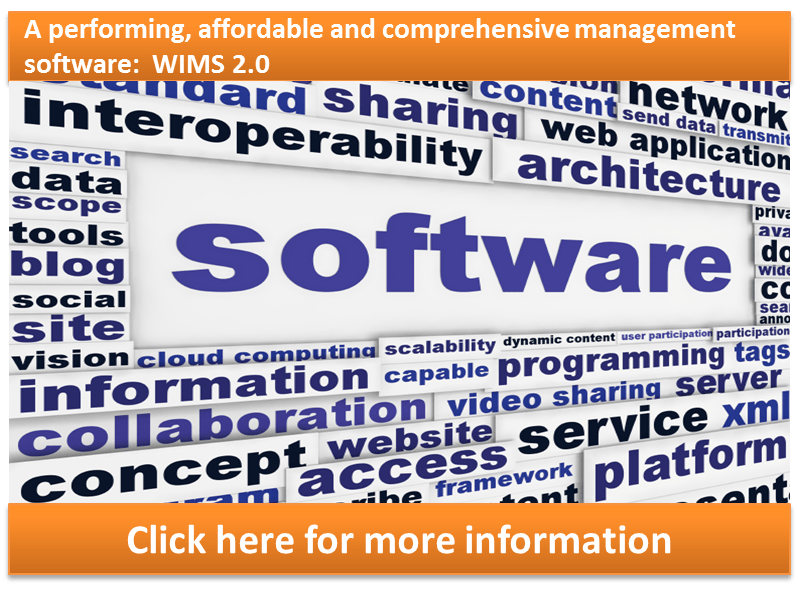 (Last Updated On: December 13, 2022)
This post was updated to reflect current trends and information.
Heteregonous Business Applications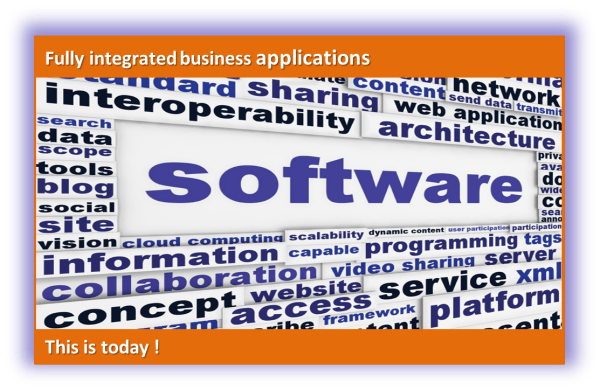 In the recent past, the norm for a company that wanted to automate its financial and accounting processes was to employ several software business applications for the job. You would have one for manufacturing; another – often from an entirely different software company – for distribution, and so on. This led to the accepted standard of needing an in-house business software application team to oversee the collection of tools, and solve unique tech problems that often arose from the instability of such systems.
Fully integrated Business Applications

Today, the fully integrated business application is taking over in a natural evolution of the power of streamlined systems. This trend is embraced fully by erpwizard complete suite for the SMB, which helps you focus your resources on directly business-related functions, instead of business-support. The following are just a handful of the things that erpwizard can help you accomplish within your company:
| | |
| --- | --- |
| | Shipping and billing services |
| | Management of purchases and in-transit |
| | Payables and Receivables |
| | Warehouses, locations and inventory management |
| | Warehouses, locations and inventory management |
| | Production and manufacturing |
| | Customs paper work |
Indeed; the only benefit to using the old paradigm of multiple, disparate business software applications might be one of familiarity; this is easily rectified by seeing the advantages of becoming familiar with integrated business applications like erpwizard. Shifting to this kind of software systems, allows your business to forego the expense of setting up the "in-house" technical infrastructure that's often necessary to keep things running smoothly between so many different pieces of software.
The Direct Benefits of the erpwizard Complete Suite
The add-ons to which erpwizard lays claim are tailor-made for the base software, meaning they operate as a fully integrated business application that doesn't require in-house IT staff to maintain. In fact, this is why the entire suite can be offered at low-cost, SMB-tailored applications on the "cloud", under the SAAS model. Although there is an "on-premises" deployment option, the former means that code-maintenance is left to experts at Namtek Consulting Services , instead of draining resources from your company. The comprehensive add-on modules are:
| | |
| --- | --- |
| | WIMS Mobile 2.0, which is a mobile application that allows you to engage in real-time tracking and management of your warehouse inventory. |
| | The especially attractive Automation Server for the erpwizard core; it automates processes, reports generation and submissions, as well as oversees many other business tasks and metrics, including EDI processing. |
| | The erpwizard Business Intelligence (BI) analytics, a remarkable liaison between Salient Managment and erpwizard to provide you with "drillable dashboards" by which to gauge business status and progress. |
| | The eCommerce store for internet-based products/services orders, that is built on top of the core business application of erpwizard and integrates natively with the other add-on modules. |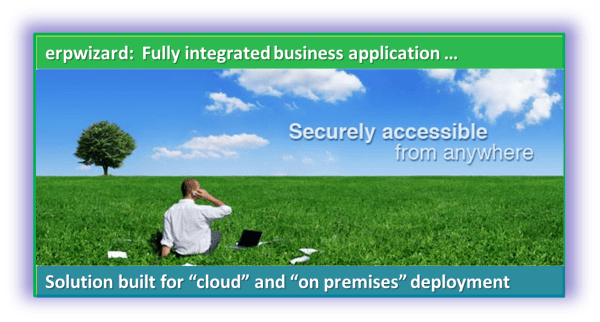 This whole system business integration provides you with a single point of control– especially the Salient-powered dashboard –, which is a marked advantage over the old way of having multiple; disparate parts requiring an IT department to decipher.
Data integrity is significantly enhanced in systems that are tailored to each other; and the WIMS Mobile add-on provides an additional attribute with its integrated inventory tracking abilities. The ability it provides to scan bar-coded items and packages, means a readily-accessible tracking history is available should any problems arise; a possibility which is doubly secured by the Automation server add-on that automates and records tasks and reports. You effectively have the life-history of any transaction of your business available at the touch of a button.
erpwizard all but relegates heterogeneous software applications to the dustbin of history – especially where the SMB is concerned. A corporation might be able to spend the cash on an in-house IT department to keep track of its tech; with erpwizard, you simply don't have to…
In sum, erpwizard and its family of add-ons gives your SMB the benefits of hands-off management, comparable in functionality to what the corporations are using – without the crippling price, and with a low cost of implementation.
https://www.namtek.ca/wp-content/uploads/2016/10/free-inventory-management-software3.png
600
798
Pierre Namroud
http://namtek.ca/wp-content/uploads/2022/10/LOGO-NAMTEK-Home_page.png
Pierre Namroud
2012-11-11 21:55:15
2022-12-13 13:55:58
Fully Integrated Business Application or Not: Pros & Cons for SMBs