Top 3 Reasons To Choose Integrated eCommerce Business Software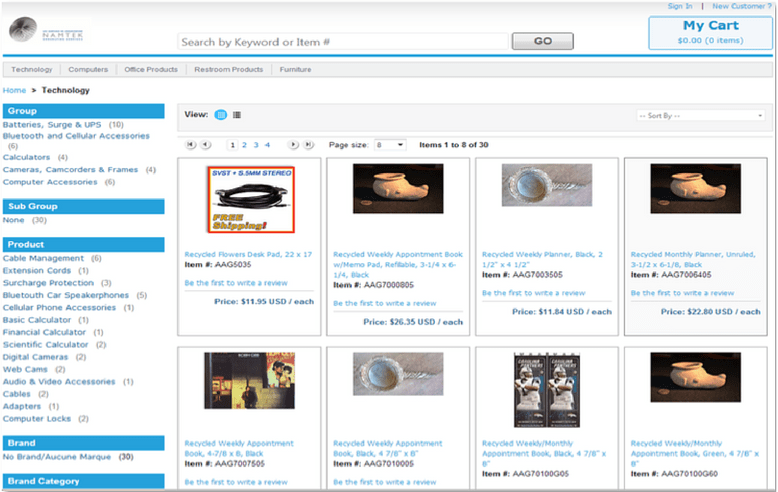 (Last Updated On: December 13, 2022)
This post was updated to reflect current trends and information.
Increase company's sales with an eCommerce business software
In general, anything that streamlines the way in which you interact with your business will manifest greater financial gains, as well as more satisfaction from ease of use. Keeping tabs on disparate parts is an inherently inefficient process, which is prone to problems arising from incompatible software to tech-related breakdowns and time wasted.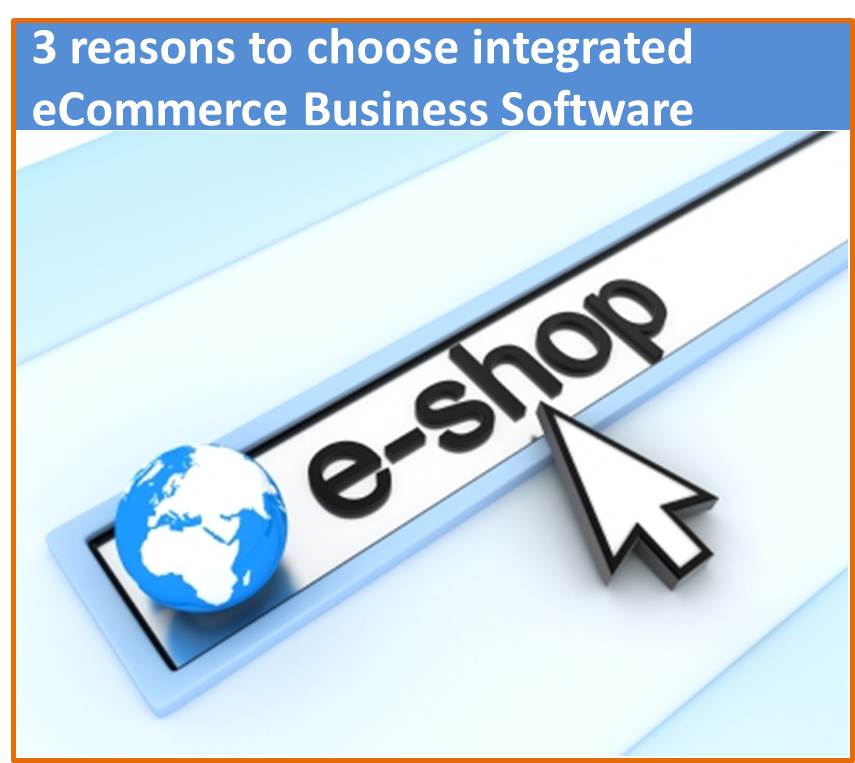 This is why integrated ecommerce business software such as the "ecommerce store" add-on module of erpWizard is the business software solution of choice for many SMBs looking to gain a competitive foothold in any manufacturing and distribution niche and looking to have a greater exposure to the online consumer's market of the internet.
Erpwizard as the Premier Integrated eCommerce Business Solution
Based on SQL server database with a host of add-ons that are made specifically to operate in concert with it, erpwizard is a powerful piece of software that automates many of the otherwise time-intensive processes that hold your business down. erpwizard was designed from the ground up to satisfy the needs and requirements of small and medium size enterprises in their day to day operations, while offering great additional features, only available in branded ERP applications. The ecommerce business solution further has these contributions to the erpwizard suite:
1) Full control from within erpwizard
Because erpwizard is a fully integrated suite, the ecommerce store add-on can be fully controlled from within the core erpwizard program, without worrying about compatibility issues. All business related transactions (i.e. online orders) initiated by the customer through the eCommerce store, are natively being made available, to business users within the company without any human intervention. The same thing, any transaction (i.e. invoice) initiated by a company's employee and related to a customer, will become visible and available through the eCommerce store without any extra efforts or automated processing. All is happening on a real-time basis. This naturally saves you money on integration projects faced with other types of small-business management software.
2) Quick deployment
Not only is the ecommerce business software offered as an economically viable add-on, the time to deploy is very fast when compared to non-integrated software solutions. You can be up-and-running within a matter of days, considering you have the proper data sets, ready in pre-defined Excel/CSV formats; Moreover, implementing the eCommerce store of erpwizard, means setting up the remaining components of the complete suite without any additional efforts or expenses. With this kind of implementation, we will be able to help you turn your attention to actual business management, instead of IT issues.
3) Ease of maintenance
Of course, the more visible your product – which is the whole point of SEO and other internet efforts at website promotion – then the more customer conversions your business enjoys. The ecommerce add-on accomplishes exactly that: bringing more products to the masses, and recording all the electronic orders that result into your erpwizard database – where the other add-ons perform the necessary functions on them.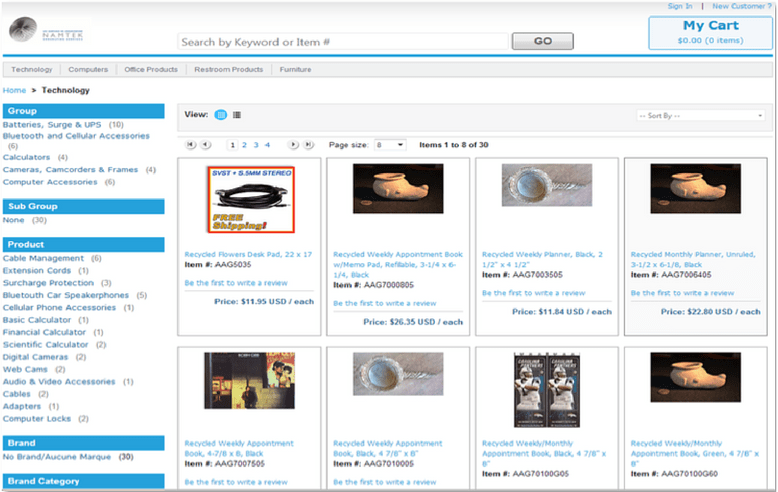 eCommerce suite offered under the SAAS model
As a SAAS offering, having a "cloud" or "on premises" deployment options, erpwizard endows small and medium sized businesses with the ability to operate as efficiently as their large corporate counterparts – without the same expense.It enhances inventory management capabilities, multiple aspects of financial and accounting, budgeting and much more.
In particular, the eCommerce business software add-on greatly facilitates the tracking and procurement of web-based product orders, and stores them into the erpwizard database to bring you all the information without worrying about errors from manual human entry.
Another add-on, the erpwizard business intelligence (BI) powered by Salient, can display all the information in a convenient drillable dashboard that provides you with complete control over all aspects of your operations.
Incorporating the ecommerce add-on to your suite of erpwizard tools, then, is a virtual no-brainer. When deployed to work in tandem with the other members of your integrated ecommerce business solution, such as the warehouse management tool WIMS Mobile 2.0, the Automation Server and the erpwizard Business Intelligence add-on, the full extent of its powers will be realized.
You will no longer have to allocate valuable resources to expensive IT, and can use all of your energies to grow your business and outstrip your competitors.
https://www.namtek.ca/wp-content/uploads/2012/11/ecommerce-snapshot.png
492
778
Pierre Namroud
http://namtek.ca/wp-content/uploads/2022/10/LOGO-NAMTEK-Home_page.png
Pierre Namroud
2012-11-20 19:44:08
2022-12-13 13:55:58
Top 3 Reasons To Choose Integrated eCommerce Business Software