The Business Management Solution To Streamline A Company's Data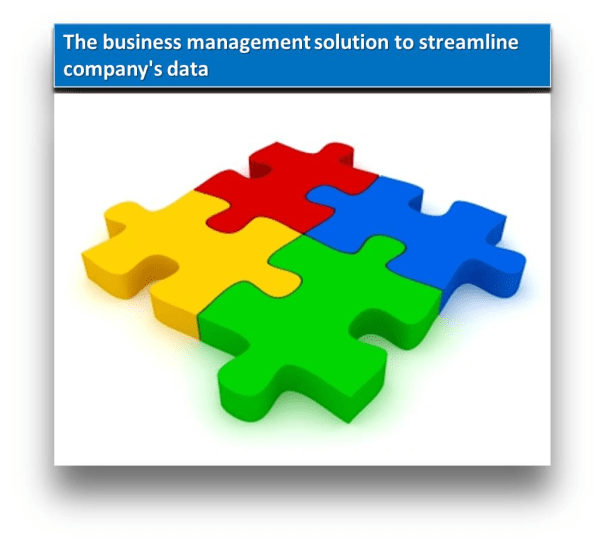 (Last Updated On: December 13, 2022)
This post was updated to reflect current trends and information.
As you well know, efficiency and integrity of your company's data are just as important in the business marketplace as the product or service you sell. Corporations employ powerful and expensive resource management and software programs to preserve the smooth functioning of their multiple streams of company data, which becomes important because of their propensity to acquire verticals. Many of these programs are well beyond the budgetary scope of your average SMB, which is why erpwizard is making such waves as a viable business management solution alternative for the small/medium sized business.
An affordable business management solution
As a relatively low cost business management solution alternative, whether at license cost or implementation timeframe, Erpwizard recognizes your need to stay competitive as a small and mid-size business, and so doesn't compromise on the effectiveness of its available modules that smoothly tackle management, accounting, and all other financial and functional issues related to the operations of your business. It is able to accomplish the work of giants because of the economic model under which it is offered: this business management solution is offered in the "cloud" under the software-as-a-service (SAAS) model, where you would buy a license for each user within your company, for each month of use. This makes it easy to see how well erpwizard works and the overall savings your company will gain, without being locked into a year-long commitment. Alternatively, depending on the specifics of your business model, you could opt for the "on-premises" offering of Erpwizard, which is still under the SAAS model as well.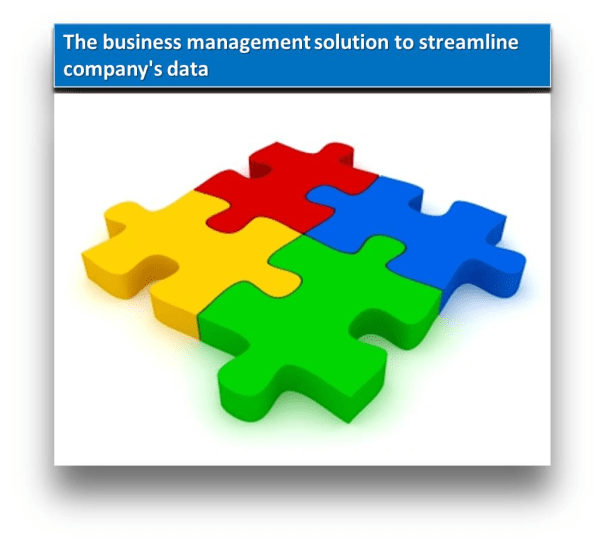 Support Tools for the SMBs Preferred Business Management Solution
To aid the whole-system method of support that erpwizard provides your company, there is a constellation of "add-on modules" that enhances the functionality of this business management solution. The Erpwizard core offering already frees up your time to concentrate on hands-on business elements, without worrying about IT infrastructure or software licenses or upgrades; Following is a list of available "Add-on modules" offered as complementary to Erpwizard that are also fully integrated with the core software application:
Erpwizard's Automation server
Erpwizard's "automation server" takes this solution one step further – company administrative tasks can be handled seamlessly on the side, without human interaction, following pre-defined rules, allowing your employees to concentrate on other tasks. The automation server is powered by Magic Software powerful integration platform Magic xpi; whether you want to automatically transfer data or communicate with your customers, suppliers, or contacts or whether you want to process EDI in a real-time, the automation server is a must. erpwizard "automation server" works well with our EDI2XML technology to convert EDI to XML, a technology we use mainly for EDI integration projects.
Erpwizard's Business Intelligence
In keeping with the objective defined above, another add-on called "erpwizard BI" enables further customization of the input/output screen (dashboard, basically) for the increased business intelligence for which it's named. It is a product that is the result from a fruitful business partnership with the performance management and data mining company Salient. In fact, it's Salient's technology that is responsible for powering the Erpwizard BI. "erpwizard BI" turns your day-to-day operational data into drillable dashboards, for quicker decision making process; moreover, it is flexible enough so authorized users can build and deploy their own customized dashboards.
WIMS Mobile for Inventory Tracking & Distribution
Erpwizard is a timely software solution in the current age of enterprise mobility, where so much business (both B2B and B2C) is dependent on the ability to streamline and facilitate communication throughout your network. The WIMS Mobile 2.0add-on was developed to give up-to-date access to deliveries, outgoing shipments, and inventory in general. All of it is delivered virtually as soon as it happens – continuously, in real-time. It is a great mobile application to optimize inventory tracking, distribution, pick, pack, ship and delivery process.
Erpwizard's eCommerce store
Another add-on for enhanced customizability of your business management solution is the Erpwizard "eCommerce Store". Gone the days when you use to invest on building bridges between your business management suite (ERP) and your eCommerce store. Erpwizard "eCommerce store", is just another tool where erpwizard takes more work -that could be automated- out of your hands, freeing you up for the task of running your business. The eCommerce Store completely handles internet orders from your growing base of customers, without the need of any data transforamtion. With Erpwizard as business management solution in place, your eCommerce store can be activated in minutes! You can start selling online to your existing customers and to new internet based clients. You have full control over your eCommerce store from within erpwizard solution. Again, it is another add-on module offered as a subscription service. In sum, erpwizard and its family of add-ons gives your SMB the benefits of hands-off management, comparable in functionality to what the corporations are using – without the crippling price, and with a low cost of implementation.
https://www.namtek.ca/wp-content/uploads/2016/10/erp_wizard_the_business_management_solution_to_streamline_company_data-resized-600.png
543
600
Pierre Namroud
http://namtek.ca/wp-content/uploads/2022/10/LOGO-NAMTEK-Home_page.png
Pierre Namroud
2012-10-26 13:36:14
2022-12-13 13:55:58
The Business Management Solution To Streamline A Company's Data