Go Beyond Reporting With Integrated Business Intelligence Software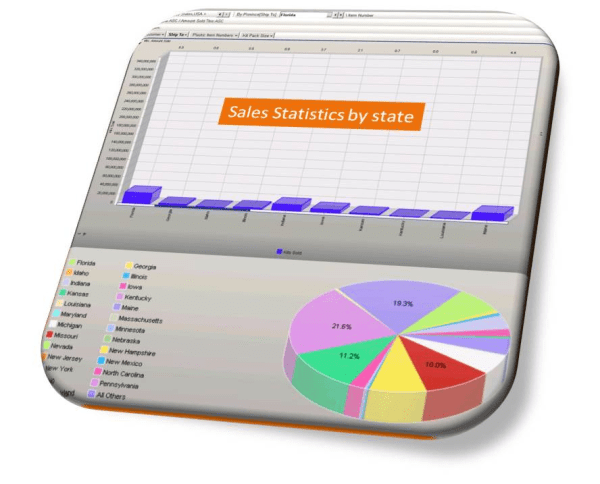 (Last Updated On: December 13, 2022)
This post was updated to reflect current trends and information.
Analytics, KPIs vs. Reports
Employing some form of analytics to track company's performance is more important than ever before, given the increasing competition in even the newly-realized platforms for business expansion – such as the mobile space.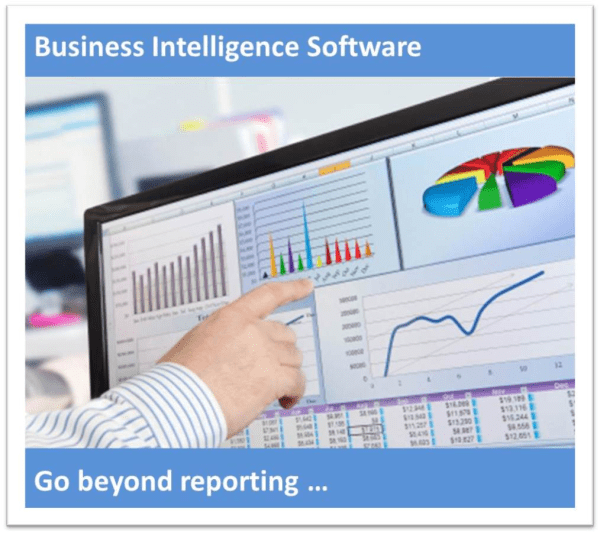 Key Performance Indicators (KPIs) should be well-managed and easily-defined, so that the path to enhancing your business results is painless and adaptable to the changing times.
This is precisely where capable business intelligence software comes in. More than merely delivering accurate earnings reports, enterprise resource planning should entail automation of tasks, have wide applicability to multiple manufacturing and distribution industries, be affordable, and more. These attributes enable the SMB to concentrate on the business of running the company, without breaking the bank or sacrificing quality for cost.
As business intelligence software in the affordable SaaS model, erpwizard is at the front of the class for accomplishing all of these objectives, and it has a constellation of add-ons that ensure your business is ready to meet the challenges in any niche.
Erpwizard's Benefits as a Full-Service Enterprise Resource Planning Suite
In addition to the "cloud" deployment, Erpwizard is also offered as "on-premises" option. With both options, it entails individual licenses for each user since it is offered under the SaaS model. Either way, as an integrated business intelligence software solution that helps the small or medium-sized business stay competitive with the analytics of larger outfits, its array of modules have found excellent use in the distribution and manufacturing sectors:
1) Built-in reports
As mentioned, Erpwizard doesn't stop at reporting; you get multiple avenues of built-in management reports: sales, inventory, transit, purchases, sales forecast, accounting, finance and much more…The Automation server of Erpwizard responsible for the electronic multitasking, is an add-on under the SaaS model, and has a library of workflows that can also be programmed to accommodate your reporting and business specific needs.
2) Dashboards and Business Intelligence
Customized dashboards (provided by Namtek Consulting Services in both languages French and English), displaying all relevant business analytics and contexts, in partnership with Salient – an industry-recognized leader in integrated business intelligence software. For the executive working in today's fast-paced business marketplace, a drillable dashboard has several distinct advantages over the disparate ways of gathering information used by non-integrated software suites; Here are some of those advantages:

Access to all your data and business related information is right under your fingertips.

Viewing numbers and analytics in a dashboard, negates the need to print pages of reports: turn your day-to-day data into executive drillable dashboards.

The ability to define your own views and dashboards instantly without the need of an IT expert is a great advantage. Gone the days where you needed programmers and developers to aggregate data and build your reports: it can be done efficiently on the fly by the executives themselves.

Mobility of your analytics data and KPIs: no need to be on your desk in order to review your company's performance. Access your dashboards and analytics data from anywhere using your mobile device (iPad, Android) through a web-based interface.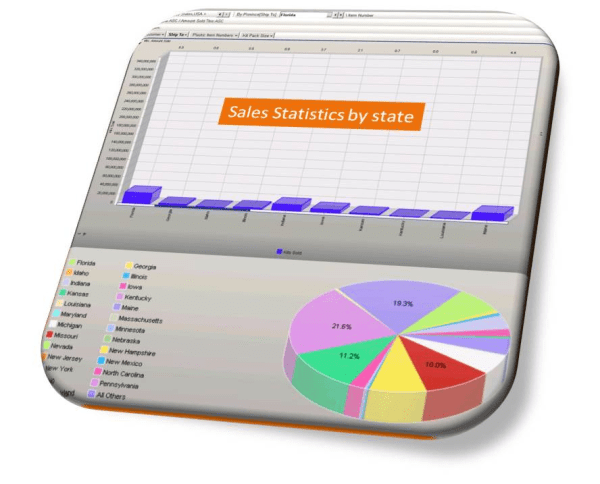 Manage Your Business Efficiently!
The result of all these advantages provided by the drillable dashboards of a full-service business intelligence software suite is efficiency; you save time, while simultaneously covering more ground.
All these add-ons make erpwizard an impressively flexible and expandable integrated business intelligence software service. Included is a premier warehouse management and inventory tracking tool, WIMS Mobile 2.0 updated from its previous version to include real-time tracking of your product. As an add-on to the erpwizard suite of business intelligence suite, WIMS Mobile 2.0 isn't restrictive: it is offered separately under its own SaaS monthly subscription and can be used with other programs.
For further streamlining of your business and lesser demands on the time of human operators, the erpwizard eCommerce store add-on, automatically logs orders for your products and services from your website. It is also offered under the SaaS model; Essentially, adopting one or multiple products of the erpwizard suite, allows you to outsource the hectic management aspects of your business to a proven, industry-leading vendor that specializes in management, freeing up your resources for direct company advancement.
https://www.namtek.ca/wp-content/uploads/2016/10/erp_wizard_business_intelligence_dashboard-resized-600-1.png
484
600
Pierre Namroud
http://namtek.ca/wp-content/uploads/2022/10/LOGO-NAMTEK-Home_page.png
Pierre Namroud
2012-12-09 20:34:18
2022-12-13 13:55:58
Go Beyond Reporting With Integrated Business Intelligence Software