EDI Communication Simplified: EDI as a Service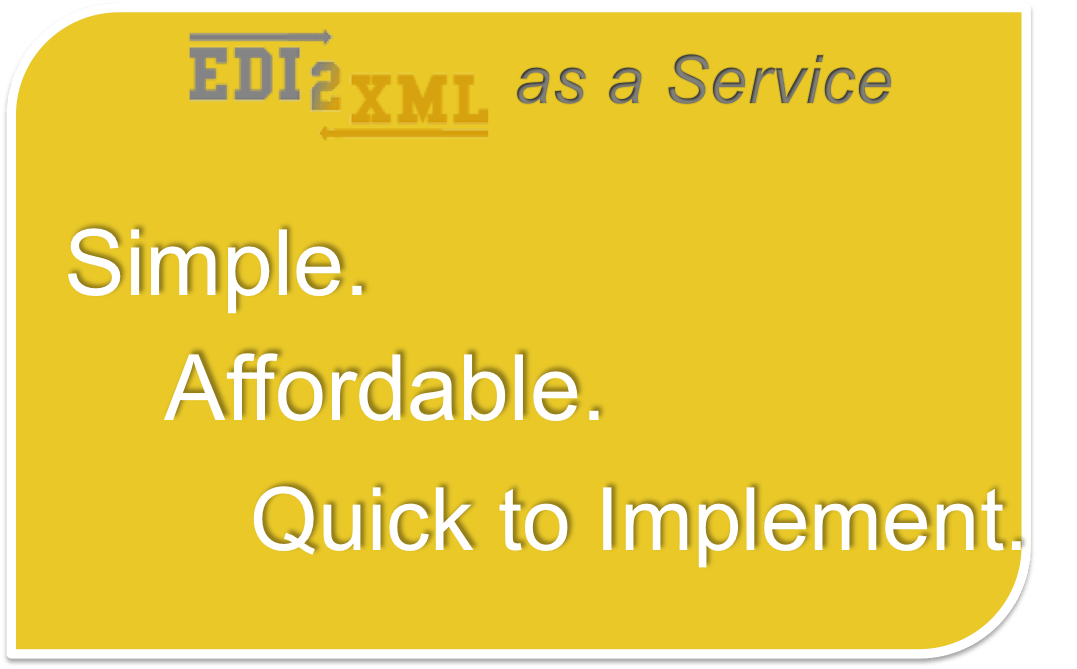 (Last Updated On: December 13, 2022)
We love EDI here at NAMTEK Consulting Services. So much so, that we keep looking for ways to make this process easier for businesses. From experience, we've realized that it can be a daunting topic and project for many executives and managers. EDI has always been associated with the words "complex", "costly" and "time-consuming". Our goal was to make managers see that EDI doesn't have to be any of these things. It's time to change the way businesses view once-complex software systems or communication processes. Therefore, how did we make EDI communication "simple", "affordable" and "quick to implement"? We have all you need to know in today's blog.
EDI 'as a Service'
Once again, you will be reading about SaaS and 'Cloud' deployment. These two terms have been extremely popular in the last couple of years and are now associated with many popular software systems out on the market. So why shouldn't it be part of EDI communication tools and systems?
Our team developed EDI2XML, a library of executable files to convert an ASCII X12 EDI file to XML, and vice versa. This tool alone has simplified the EDI process. The translated XML files can easily be processed and integrated with most ERP or management systems, allowing for full integration of business processes, streamlining the EDI process.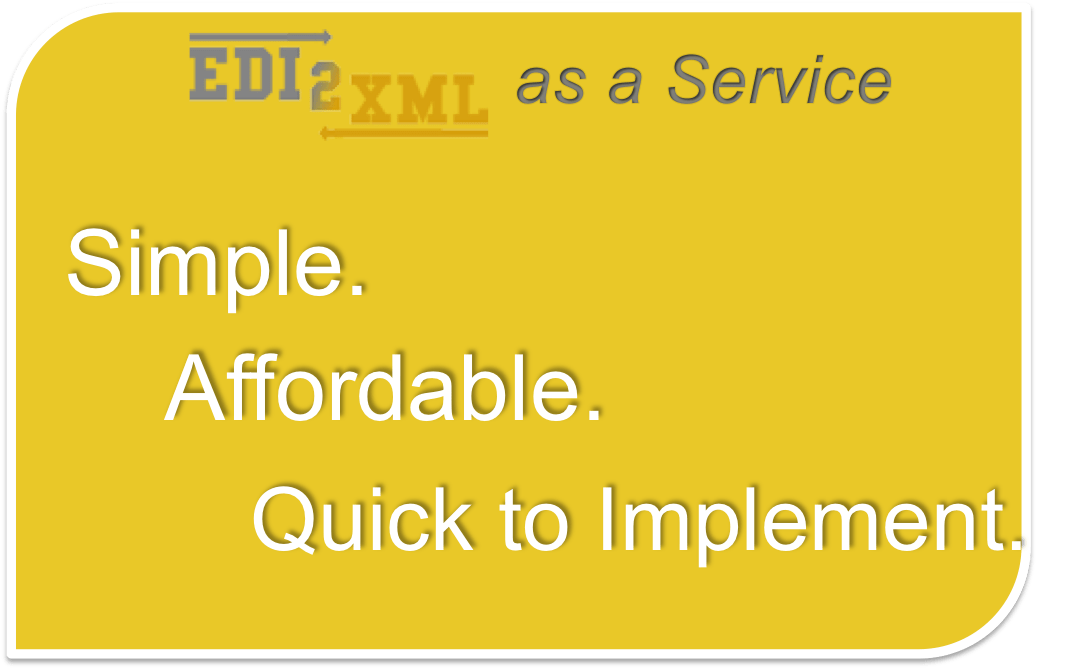 Up until recently, EDI2XML was only offered on premises. Today, however, this
simple
EDI tool is offered as a Service deployed in the 'Cloud'. This has allowed businesses to pay
affordable
monthly fees and a small one-time activation fee. We've gotten rid of ridiculously high investments on software applications. Not only this, since there's no need for software or hardware installation on your premises/servers, EDI2XML can be up and running in
no time
.
How it Works
Now that we've established that EDI can be simple, affordable and quick to implement, let's see how EDI2XML as a Service works.
Since many small and mid-size businesses do not have their own IT department or team, communicating through EDI with business partners is out of the question for them. However, with EDI2XML as a Service, all conversions of EDI files are done on our end.  With a Basic Service Plan, we convert all incoming and outgoing files and send them back to you. A Full Service Plan allows us to communicate directly with your EDI partner. We pick up EDI documents from the partner, translate them to XML and send them to you for integration into your management system. For outgoing documents, we do the opposite. We pick up your XML documents from you, translate them to EDI and drop them off to you EDI partner. Simple, quick, affordable AND no work or effort needed from your end.
I did mention we love simplifying EDI communication, didn't I? Helping businesses with this process is extremely important nowadays, since, as mentioned in our previous article 'Why Should Businesses Use EDI?", many large retailers are sending directives to companies requesting they implement EDI in order to continue a business relationship with them. Losing out on business opportunities should not happen anymore because a company cannot afford or doesn't have time to implement the necessary systems. Due to the emergence of the cloud and SaaS payment options, IT solutions are available to ALL businesses, no matter their size.
Want to learn more about our SIMPLE, AFFORDABLE and QUICK EDI conversion tool? Click here for more information about EDI2XML as a Service or contact us for a free demo.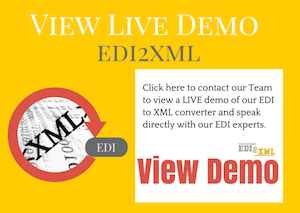 https://www.namtek.ca/wp-content/uploads/2016/11/EDI_SaaS.png
669
1077
Tatyana Vandich
http://namtek.ca/wp-content/uploads/2022/10/LOGO-NAMTEK-Home_page.png
Tatyana Vandich
2014-10-29 12:34:24
2022-12-13 13:55:26
EDI Communication Simplified: EDI as a Service