When is it the right time to outsource your IT Department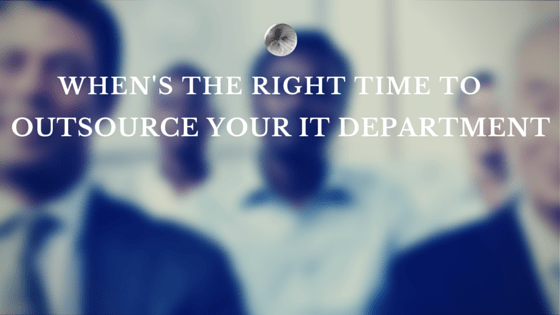 (Last Updated On: September 14, 2023)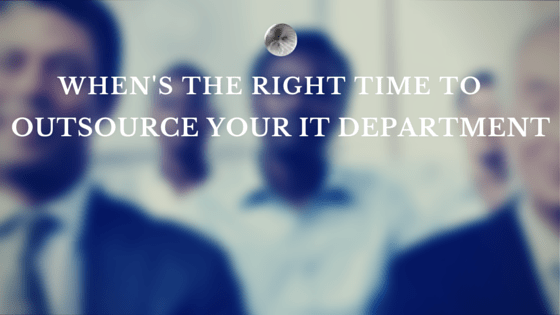 Today, due to the emergence of the 'Cloud', remote working, changing IT environments, etc., contracted IT Service Providers have been slowly replacing the need for an in-house IT department. Many business executives face the dilemma of either keeping (or hiring) an in-house IT team or outsourcing IT professionals. Of course this question depends on your IT and business needs and you would need to sit down with an IT consultant prior to making any final decision. However, below are a few signals to look for when trying to make this decision, as mentioned in IT World Canada.
High costs for in-house technical support
Hiring an experienced team of IT professionals sometimes cannot fit within a company's budget. Paying yearly salaries, along with healthcare and other benefits, may just not be feasible for small to mid-size businesses. IT support is of course required therefore the best option for these businesses is to outsource this support.
Remote Support
Nowadays, many companies are choosing to go with cloud hosting, virtual servers and Software as a Service (SaaS). At this point, these enterprises do not need a full-time IT staff to monitor network activity and complete maintenance issues. The IT Service Provider can handle it all. By simply paying a monthly service fee, bugs, upgrades and maintenance are dealt with by the outsourced IT team.
Stable or Changing IT environment
It may be a good time to consider outsourcing your IT staff when either your company is in a growing stage, where new technology is needed and you'll require more technicians with various skills sets, or, on the opposite end of the spectrum, your IT environment is quite stable.
Changing IT environment
Most often, when a company begins to grow and hire more employees, the internal IT department cannot handle all of the IT issues and requirements. Either it is time to increase the staff in the IT department, if the budget allows and if it is absolutely necessary, or it's time to outsource this support. Another signal can be when there are many technology changes that are taking place at the company, such as implementation of the latest software. At this point, it could get quite expensive to begin training the in-house IT staff and would be best to hire contracted IT specialists who already have a various skill set.
Stable IT environment
There may not be enough work for an in-house IT department if your company experiences a stable IT environment. If there are only a few minor issues or bugs here and there, an outsourced team can be a better option. 
Working from home
There is no need to hire a full-time IT staff if most of the employees from your organization work from home. A contracted IT Service Provider can definitely handle any issues that arise.
Sometimes, depending on the business' needs and situation, it can be better to outsource IT support and help. Having an in-house IT department can get expensive and unnecessary. It may be time to re-evaluate a few things. Get a free IT consultation today!
To view the full article on IT World Canada, visit 'When to consider outsourcing your IT department" by Robert Cordray.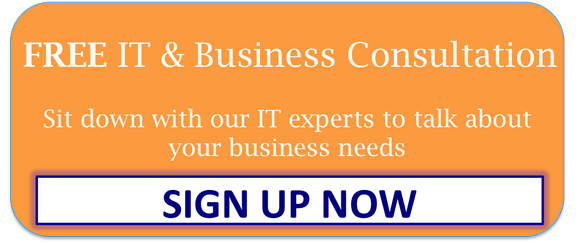 https://www.namtek.ca/wp-content/uploads/2016/10/outsource-IT.png
315
560
Tatyana Vandich
http://namtek.ca/wp-content/uploads/2022/10/LOGO-NAMTEK-Home_page.png
Tatyana Vandich
2015-03-23 15:26:57
2023-09-14 15:51:16
When is it the right time to outsource your IT Department