Mobile business applications for construction jobs on the go!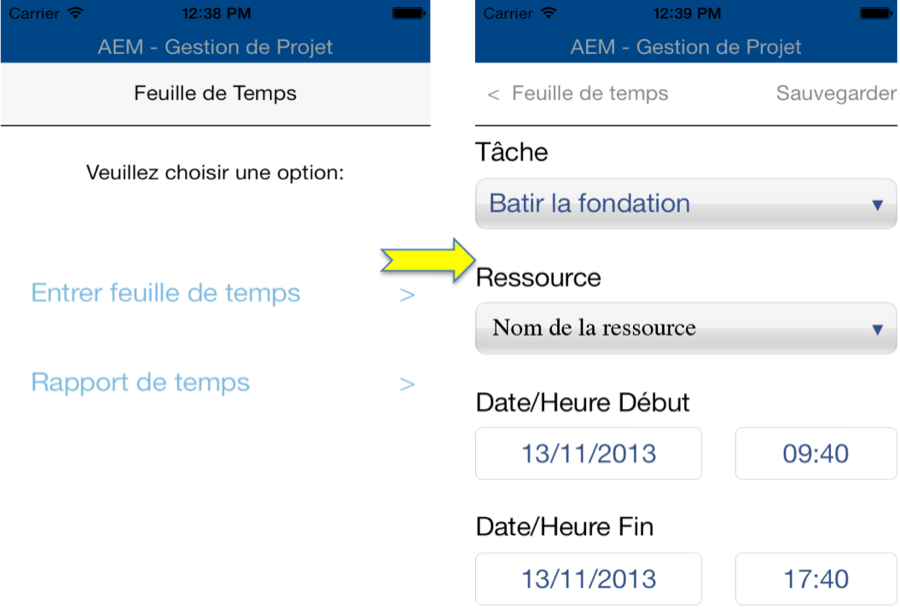 (Last Updated On: December 13, 2022)
2014 came with many changes and trends. One "hot topic" in today's digital world that keeps gaining popularity is mobility in business. One area that has not been fully addressed by IT experts in relation to mobility is: The mobile business applications for construction workers executing their jobs while on the go. I believe that mobile applications are very much needed by those that cannot always be in the office. One such industry that has many out-of-office jobs is the construction industry. Construction projects personnel can certainly benefit from the many advantages offered by the mobile technology and its applications in their day-to-day operations.
Why mobility is important in construction projects?
Construction projects are not any different than other business projects. Coordination and collaboration between the main company's office and its workers and supervisors out on a "construction site" is necessary. Today, their main means of communication is through cell phones and landlines.
Due to much technological advancement in cellphone communication, Internet on smartphones has become widely available along with low cost bundles for company data plans. This combination has allowed most construction project personnel to be better equipped with smartphones with access to the Internet.
Construction personnel, carrying cell phones and smartphones, are already exchanging a lot of valuable "field data" with their main office such as:
Time and attendance sheets
Excel, Word and image files through email
Photos through SMS and email
Questions and answers through email and SMS
Information about compliance documents, inventory status, and much more
Today, the major problem is that all of the above information exchanged between the site workers and the main office is not structured and is not stored in a searchable database, most of the time. To exchange important information, they use basic features or apps already available on a cellphone or smartphone.
While the possibility to communicate "real-time" data and information between the site and the office is great, it is not done in a manner that could improve efficiency at the main office, traceability and quality of the information.
So now we have construction workers "on the go" well equipped with what it takes to communicate any information to the main office (smartphones, cellphones, tablets, internet…) and read any information available to them. What are they missing for increased productivity and better connection to the network of their company?
They are missing a mobile business application that can help them communicate in both directions, read and write data in a very efficient manner while providing a great user experience.
Web-based Construction software
So far, most of the software applications available on the market for construction projects are basically web-based applications that can run and execute within the Internet browser of a mobile device such as a tablet, mobile phone or laptop. This is great, however there are few limitations to consider, mainly:
Inability to use the resources and capabilities loaded with the mobile device such as the device built-in camera
Inability to use the application if there is no Internet connectivity!
Native mobile application for construction projects
A native mobile application capable of running on most of the commonly used mobile platforms (Android, iOS) is a much better candidate to serve construction personnel on the go. This statement is based on the following facts:
A "native" business mobile app, when designed right, delivers a better user experience

It does not have the limitations to use any of the built-in resources of the mobile device

It is capable to store data locally on the device itself; so when the connectivity of internet is not available, the mobile app will still work. Even better, the application will still accept data entry in "offline mode" and as soon as the Internet connectivity is restored, it could "synchronize data" with the cloud to keep it always up-to-date.


What's the best option?
I personally would favour a native business mobile application due to the capabilities it allows us to leverage. The most important feature I appreciate about this kind of app is the capability to take your data with you in "online" or "off-line" mode.
Another great option with any native business mobile app, is its ability to run on different mobile platforms (Android, iOs), from the same code base. No need to maintain different programming bases. This is the kind of mobile app we have built as an add-on to our AEM construction project management.
---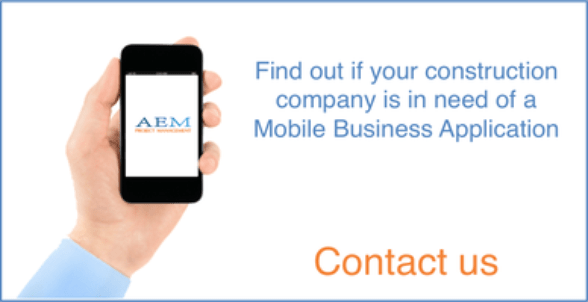 ---
https://www.namtek.ca/wp-content/uploads/2016/11/Mobile_business_applications_for_construction_jobs_on_the_go2.png
616
900
Pierre Namroud
http://namtek.ca/wp-content/uploads/2022/10/LOGO-NAMTEK-Home_page.png
Pierre Namroud
2014-01-16 09:00:09
2022-12-13 13:55:51
Mobile business applications for construction jobs on the go!