Namtek Consulting Services at the Salon Opportunité PME + iExpo 2013
(Last Updated On: August 10, 2023)
Namtek at the iExpo' 13!
Last week, we had the pleasure of exhibiting at the Salon Opportunité PME + iExpo 2013, which was held at the Palace Convention Center in Laval.
Our Experience
With over 30 exhibitors, presentations from top SME executives and networking events, our team met a lot of great people.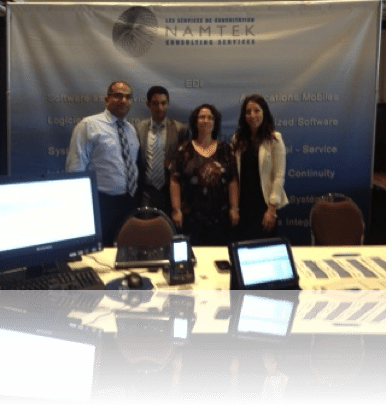 Not only were we surrounded by fellow Montreal-based companies, but we had the opportunity to present the many IT choices that are available to SMEs.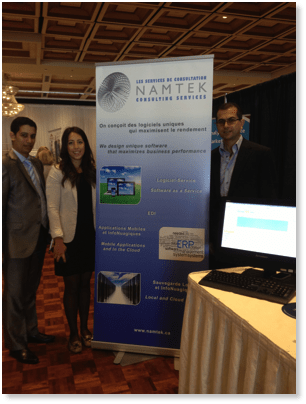 Unfortunately, many are still unaware that there are fully integrated, simple, flexible solutions out there for different business needs, that have not only been developed for SMEs but that are affordable as well.
This was evident after seeing the reactions of business executives once our team of experts explained our range of solutions. The excitement in their eyes proved to us that their business was lacking the right solution, either a fully integrated management system, an EDI converter, Business Intelligence, an eCommerce presence or even a project management solution.
The biggest surprise came when we would offer our mobile applications on tablets, smartphones or iPhones. These advancements in Enterprise Mobility are allowing SMEs to grow in their business environment and gain a competitive advantage.
Our Simplicity Mission
Our mission at the Laval conference event was to introduce a concept that has been around for many years but that hasn't been applied properly in business. The idea is to keep things simple. Without the right solutions, business processes become complicated, long and inefficient. Simplifying a business entails choosing affordable, efficient and integrated software systems that will increase productivity and reduce work-load, complications and human errors. It also involves keeping up with the latest technological advancements in order to gain a competitive advantage, be it through an eCommerce solution, enterprise mobility applications, business continuity solution, EDI communication, or much more. With the right systems in place, executives can focus on running their business and employees can attain their goals on time and efficiently.
'How to Simplify your Business' Presentation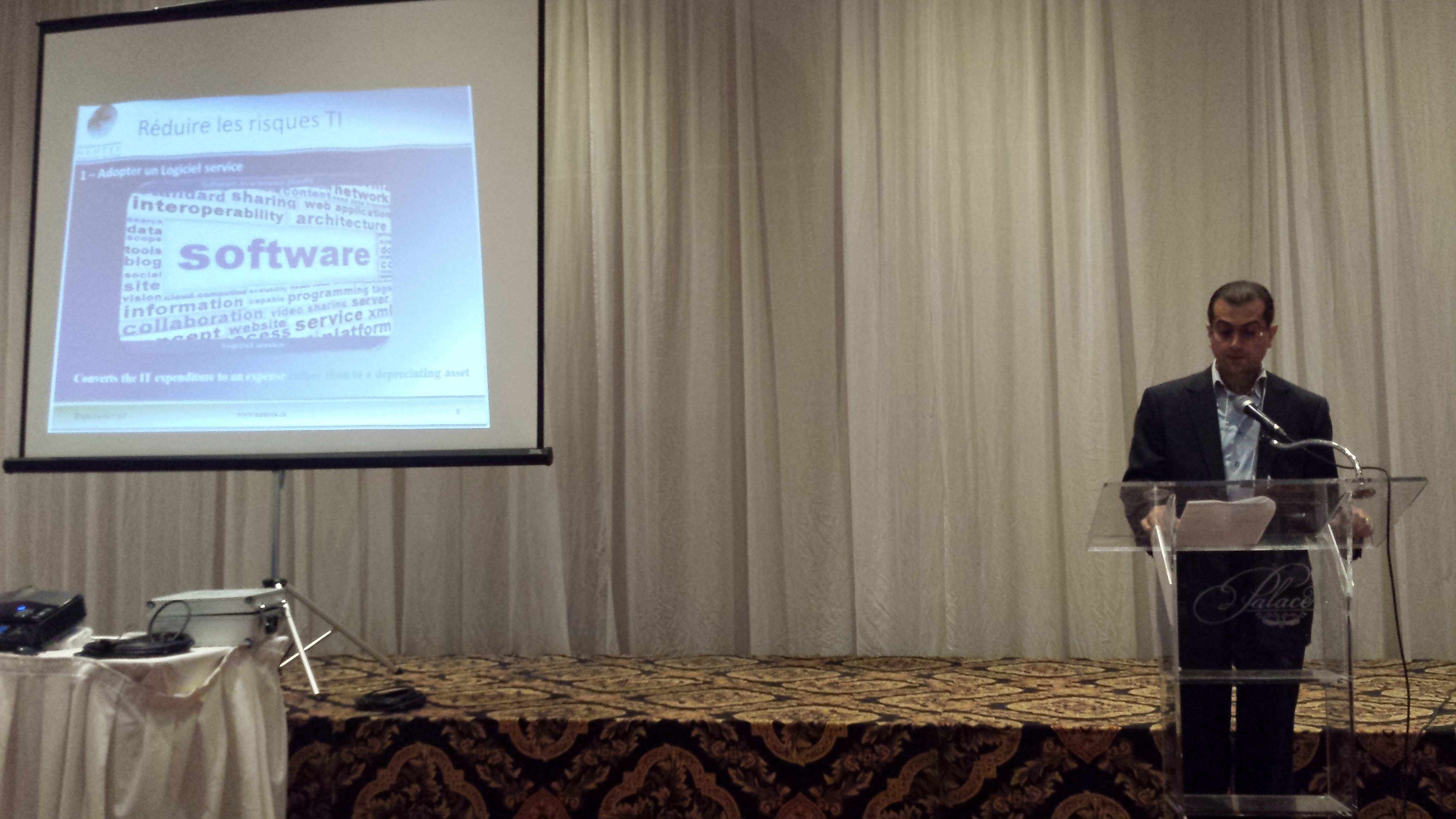 CEO of Namtek Consulting Services, Pierre Namroud, went further in detail on this topic in his presentation given at the iExpo on Monday, October 28th.
Mr. Namroud presented his beliefs and experiences in the IT industry. One of his strongest beliefs is that SMEs should leverage technological advancements and the benefits that come with them, in order to simplify their day-to-day operations and improve their processes.
To go about this, Mr. Namroud shared his 4 recommendations:
Select a Fully Integrated Software system to run your business

Build an eCommerce presence

Reduce your risks of investment in IT by:

Adopt the Software as a Service (SaaS) model

Adopt a Cloud-Based Solution

Mobilize your entreprise
All in all, our Namtek team had a great experience listening to the problems executives face in their business and sharing our knowledge and solutions for their unique needs. Most importantly, it was a pleasure teaching SMEs how to grow and gain a competitive advantage with the use of technology. We look forward to attending and exhibiting at more B2B conferences and networking events in the near future.
http://namtek.ca/wp-content/uploads/2022/10/LOGO-NAMTEK-Home_page.png
0
0
Tatyana Vandich
http://namtek.ca/wp-content/uploads/2022/10/LOGO-NAMTEK-Home_page.png
Tatyana Vandich
2013-11-08 10:20:40
2023-08-10 19:24:08
Namtek Consulting Services at the Salon Opportunité PME + iExpo 2013