mCommerce: What's all the hype about?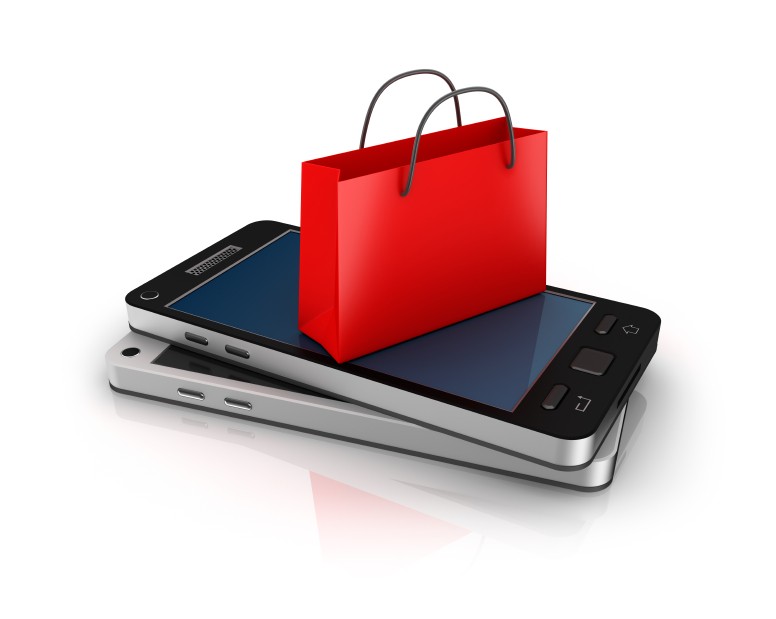 (Last Updated On: December 13, 2022)
In the last couple of years, mCommerce has been a popular topic in the business and IT worlds. By the end of 2013, this term blew up even more. What is mCommerce? Why is it so popular? What are the benefits for a business?
Hopefully, after reading this blog, I'll have shed some light on this popular topic.

Mobile friendly eStores
mCommerce, also referred to as Mobile Commerce, is simply a business' eCommerce site displayed on a mobile device. This feature allows consumers to access a company's online store via their mobile device, such as their smartphone or tablet, and do some browsing or shopping. Sounds simple enough but then why are most electronic stores NOT mobile friendly?
mCommerce Statistics
We've already stated in previous blogs and articles that there is a very low percentage of small and mid-size enterprises that have an eCommerce site, according to Statistics Canada, the BDC and other Canadian analysts (2013). However, the number of Canadian online consumers has increased. This disparity is a clear indicator that many Canadian companies are losing trade and commerce opportunities.
The same can be said for mobile commerce opportunities. Device sales for smartphones and tablets were over 1.8 billion in 2013, according to Gartner (2013). This number has been increasing drastically throughout the years and is much higher than the sales for laptops and traditional desktop computers. Due to these high increases of mobile device sales and the number of mobile users, there has thus been a drastic increase in eCommerce sales done from mobile devices. However, most companies do not have a mCommerce site for all these incoming mobile consumers.
According to Forrester research
1
, "
mobile commerce is hot
". In 2012, Forrester's analysts forecasted "5% of total online revenues would occur via mobile devices in 2013. However, by the end of 2013, many online retailers reported having mobile revenues breaking the 10% limit and even others reported their mobile revenue being 20% of their total online sales" (Forrester, 2013). For example, Pizza Hut claims that 50% of all their digital pizza orders come from mobile or tablet devices (Forrester, 2013). This is a significant source of revenue!
Can you imagine the revenue companies who aren't mobile friendly are missing out on
?
Further research, led by Gartner Inc
2
, suggests that mobile applications and social media will account for 50% of Web sales by 2015. On top of this, they state that as smartphone users increase, these users will expect the customer experience to extend and be supported by mobile devices (Gartner, 2011).  However, the buying experience of many companies has yet to be optimized, which means that many businesses are missing out on huge opportunities to increase revenue and customer service.
What's all the hype about?
There has been much talk about mCommerce, especially in 2014. This is due to the change in the buying behavior of consumers. As we have shown with all the research mentioned above, consumers are shopping more and more on their mobile devices. Shoppers have begun to do their browsing and buying from their smartphone while at the coffee shop, out with friends, on the go, at work, etc. In other words, online shopping is now being done from anywhere, at any time. However, because most eCommerce stores are not mobile friendly, this prevents many businesses from getting customers onto their sites, which then decreases their potential sales revenue. Analysts predict that by 2017, 25% of eCommerce will be done from mobile devices (eMarketer, 2013).
Which company wouldn't want to take advantage of this amazing opportunity to generate more revenue and commerce from consumers?
Affordable Mobile Commerce solutions
SMEs should not be hesitant to make this change due to perceived high costs for the implementation of a mobile commerce site. Along with the many IT changes and trends that came with 2014, affordable prices are here as well. For example,
NAMTEK
develops specifically for small to medium sized enterprises, allowing you to get on board with the new IT trends and take advantage of these booming business opportunities without going over budget.
Therefore, it's not a secret that mobile commerce is a trend to stay as it has the potential to increase sales and revenue for businesses. So, what are YOU waiting for?
---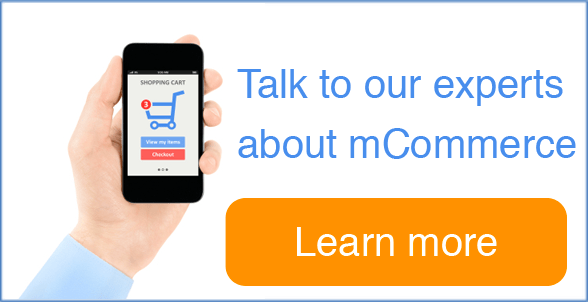 ---
---
https://www.namtek.ca/wp-content/uploads/2016/11/mobile_photo-1.jpeg
619
776
Tatyana Vandich
http://namtek.ca/wp-content/uploads/2022/10/LOGO-NAMTEK-Home_page.png
Tatyana Vandich
2014-01-30 10:24:46
2022-12-13 13:55:49
mCommerce: What's all the hype about?