How To Meet The Growing Demands In The Management Of Clients?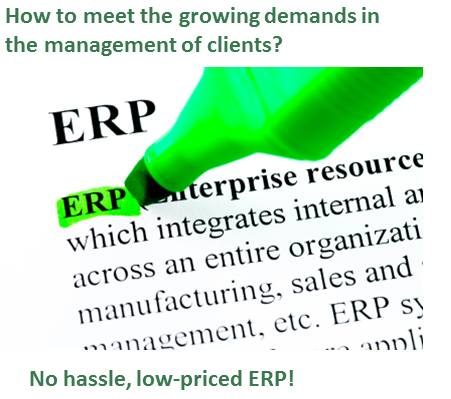 (Last Updated On: December 13, 2022)
The management of clients is an increasing share of business and represents many challenges for the small and medium sized enterprises.
Increasingly demanding clients
As most important clients of manufacturing SMEs, large retailers impose increasingly reduced (2-3 days) delivery lead times.
Indeed, with increasing global competition, the small manufacturer cannot simply ship some commands and send the remaining to the customer later (what is commonly called back orders).
This applies even more that retailers expect almost full compliance or ordered quantities (from 80% to 100%). The management of clients must then be carried out more carefully.
The manufacturing and distribution business that does not meet this criterion will face heavy non-compliance penalties.
Finally, regarding the business protocols, large retailers require that the manufacturer fully complies with the standards of electronic data interchange (EDI).
The manufacturer that is not equipped to meet expectations involved in the management of clients will once more be penalized and risks losing its business relationship in the long-term.
Most Enterprise Resource Planning systems (ERPs) provide a client management function.
Contrary to what one might think, small and medium enterprises are open to buying an ERP system.
A survey made by the Selecthub shows approximately 88 percent of organizations across multiple industries report that implementing an ERP system . And almost four out of ten small manufacturing businesses in Quebec had such a system for the management of clients.
So it is not the absence of an ERP which is missing in Quebec's manufacturing SMEs but an ERP capable to adequately meet the requirements of large retailers.
Management of client issues in SMEs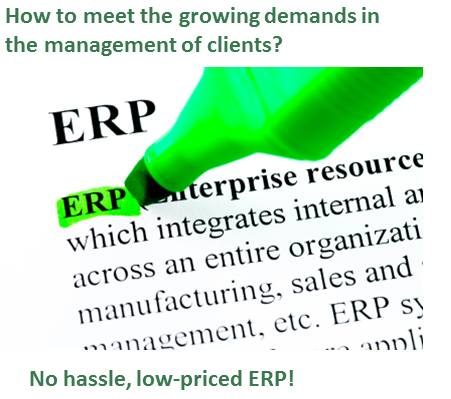 We cannot speak of an ERP with client management functionalities without addressing issues related to computer equipment in SMEs.
In small and medium enterprises, the purchase of computer equipment is often not preceded by a needs analysis that would identify the most appropriate solution.
Not knowing its needs, the company purchases an ERP that might reveal ineffective in the management of clients. It will then have spent a sizable amount of money and will have encroached on resources already considered limited.
In addition, few SMEs (including the manufacturing ones) plan their needs in terms of client management software. They buy a solution without knowing if it can adapt to future needs.
However, without checking the number of transactions or the ability to use multiple applications, management of clients cannot be effectively accomplished.
The system not having enough memory for an increased number of clients, information processing takes more time then reversing the gains thought to be achieved.
With a system that can be changed according to a growing number of clients, new applications, including management of clients, may be missing. The company must therefore make an unplanned investment and lose important clients (especially during the implementation of the new system).
The key to success in management of clients
Many studies have shown that to get an ERP system capable of providing effective management of clients, SMEs are more successful when entrusting the implementation to a consultant.(1)
Entrusting the implementation of your client management solution to experts is making sure that the work is done right and that the system works properly (without any delay) and meets your budget.
A firm experienced with manufacturers
Many years of experience in manufacturing and distribution brought Namtek to develop an Enterprise Resource Planning system (ERP) which:
provides the manufacturing SME all the tools needed in its relationship with major retailers; and
respects the rules related to the management of clients
Namtek accompanies you from the needs analysis to implementation, making sure you get a management of client system that:
is customizable (new business rules, new clients)
improves the effectiveness of client management processes
includes full documentation (use, operation)
provides adequate training to users
If you go for the Software as a Service model (SaaS), only one initial implementation cost and a monthly pay-per-use fee will be charged to you.
For companies that cannot maintain an ERP on the premises, Namtek provides data hosting in the cloud (cloud deployment).
https://www.namtek.ca/wp-content/uploads/2016/10/capture1.png
399
451
Pierre Namroud
http://namtek.ca/wp-content/uploads/2022/10/LOGO-NAMTEK-Home_page.png
Pierre Namroud
2013-06-06 13:46:08
2022-12-13 13:55:57
How To Meet The Growing Demands In The Management Of Clients?