Business and IT Solutions: Making the Right Choice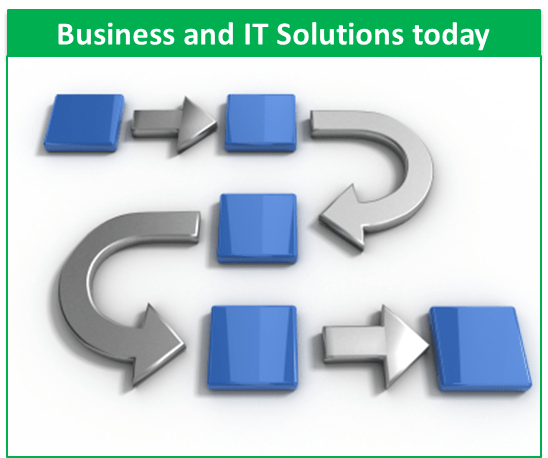 (Last Updated On: December 13, 2022)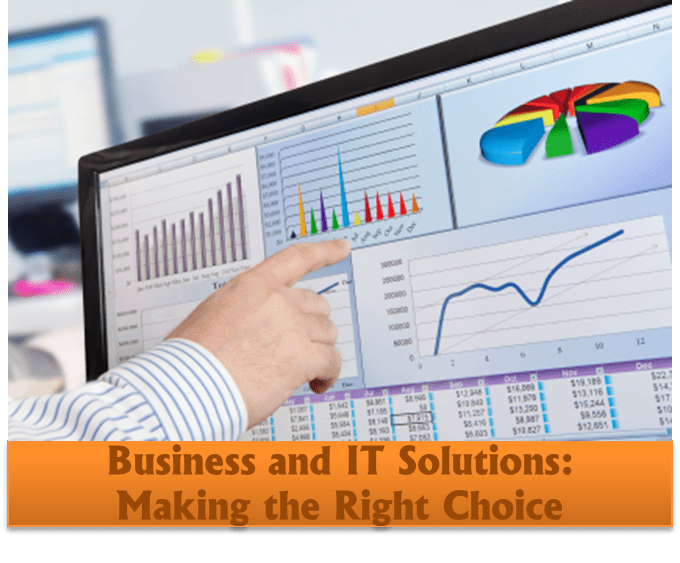 Today, SMEs face significant challenges in relation to IT Solutions. The accelerating pace of innovation brings about many short-lived IT products and expensive offers, which can create unbearable pressure on the IT budgets of small and medium enterprises. Therefore, the right management software is ideal for businesses looking to be more competitive in the global market, where competition is fierce especially nowadays where prices of goods and services are low due to the low labor costs. Many business owners are looking for an affordable, user-friendly solution that is continuously updated and where their time could be spent focusing on their business needs rather than on any IT hassles and worries.
Adapting the Business Model
Many small and medium-sized enterprises do not have the option to reduce their prices in order to compete effectively in the global market without neglecting the quality of their products. They must also continuously improve the quality of their customer service, since in a globalized market, consumer demand never ceases to increase. A corporate business model therefore needs to be integrated with streamlined business processes so employees can increase their productivity and deliver the quality service they aim for.
IT Solutions' ever-increasing role in Businesses
Technology has long been used by companies to support their operations, particularly in terms of logistics. However, companies are relying on a great IT solution more and more. Improved systems and continuous developments occurring in the corporate IT solution field are some of the main causes for this growing need, along with the widespread use of technology all around the world. Many firms are finally realizing that having the right sophisticated enterprise solution is an easy way to gain a competitive advantage over their rivals. The speed of data processing, which constantly increases, cost reduction and productivity gains are extremely attractive benefits of an SME solution.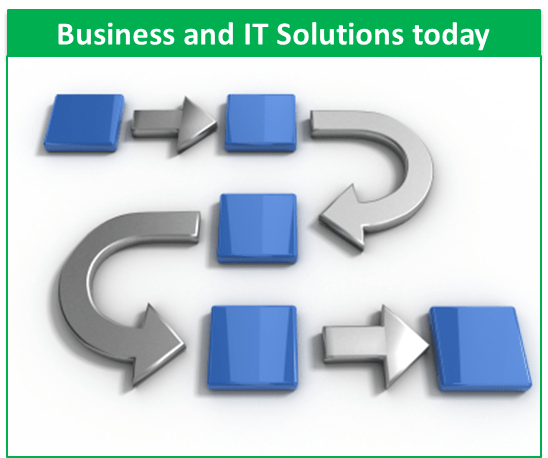 Business and IT Solutions today
Today, a growing number of companies use corporate IT Solutions for all management functions. Throughout the years, these systems have become even more simplified with the advent of Enterprise resource planning (ERP). An ERP system is a fully integrated enterprise solution with all the necessary modules that support core business processes.
Advantages
An ERP system, like our 'erpwizard' solution, actually represents a winning business IT solution for SMEs. Every business process, such as accounting, finance, payroll, purchasing, shipping and receiving, etc., is incorporated into this system. This user-friendly and integrated solution eliminates the risk of duplication through simplified and standardized data and processes. Not only do employees work on shared data, but transactional information (eg sales and purchases) are transformed into useful and critical information used in management's daily decisions. Other advantages include the fact that future business needs are met and workflows are streamlined. All of these benefits allow the small-scale enterprise to better compete in the global markets.
Business and IT Solutions: SaaS model
In addition to having an IT solution that integrates ALL business functions, the constant technological advances now allow companies to implement a software offered as a service (in other words, in the cloud). Commonly known as SaaS (Software as a Service), the growing popularity of this model amongst businesses lies in the fact that it offers a higher quality compared to previous models but at a much lower cost.
Business and IT Solutions: Cumulative Savings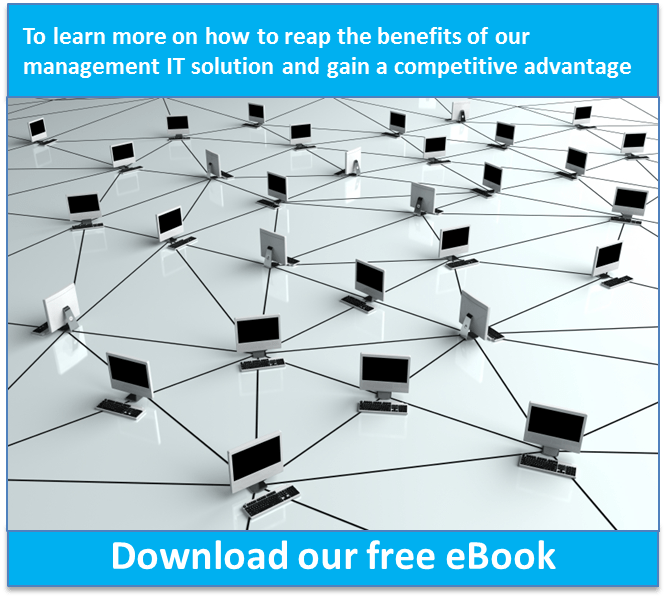 Our full range of affordable IT business solutions (Erpwizard, WIMS 2.0, EDI2XML, Business Intelligence, etc.), offered in SaaS mode, will allow you to save even more. Besides the fact that they are offered as a service, these solutions help in reducing operating and management costs as well as increase productivity. To learn more on how to reap the benefits of our management IT solution and gain a competitive advantage, download our free booklet.
https://www.namtek.ca/wp-content/uploads/2016/10/business-and-it-solutions1.png
458
548
Pierre Namroud
http://namtek.ca/wp-content/uploads/2022/10/LOGO-NAMTEK-Home_page.png
Pierre Namroud
2013-08-14 10:27:41
2022-12-13 13:55:54
Business and IT Solutions: Making the Right Choice