Getting to know the Apparel Industry in North America [FUN Friday Infographic]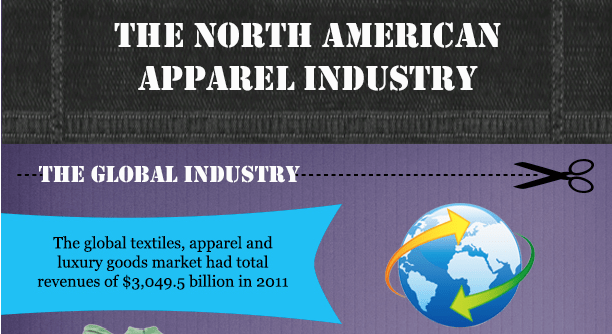 (Last Updated On: December 13, 2022)
The Apparel Industry in North America is quite large, with the market's revenues reaching over $3,000 billion in 2011, as can be seen in today's infographic from BlueLink entitled 'The North American Apparel Industry' (see below).
Since the management of inventory is a huge part of any apparel business, they need to do it right. An efficient, mobile inventory software system is needed to properly track inventory and manage warehouses in the best way possible.
Common inefficiencies that arise because of improper inventory management include:
–       Excess inventory (overstocking)
–       Inability to fulfill orders efficiently (lack of inventory)
–       Inaccurate identification of items
–       Improper use of spreadsheets to track inventory
All of this and more can lead to increased expenditures and in many cases, sales and customer service can suffer due to delays in inventory processes. Overall, the company's profits can be negatively affected.
The best way to overcome common issues that are present in warehouses would be to implement a fully integrated warehouse management system, capable of tracking inventory and integrating all the data into the company's ERP database.
Another important aspect to consider according to the following infographic is an eCommerce and mobile commerce (mCommerce) site. As stated below, "most mid-large size retailers in Canada plan to have an eCommerce site in the next 5 years". Hopefully, small businesses will have the same drive to implement one as it can truly increase sales for all businesses of different sizes.
Take a look at this great infographic on the Apparel Industry in North America and their necessary software tools for proper inventory management and company growth.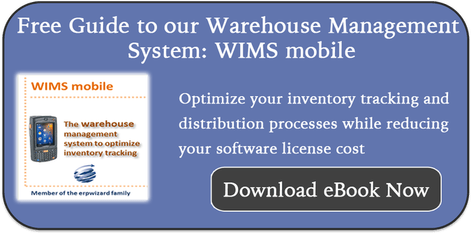 https://www.namtek.ca/wp-content/uploads/2016/11/Screen-Shot-2016-11-03-at-10.33.45-AM.png
334
612
Tatyana Vandich
http://namtek.ca/wp-content/uploads/2022/10/LOGO-NAMTEK-Home_page.png
Tatyana Vandich
2014-08-08 10:29:36
2022-12-13 13:55:31
Getting to know the Apparel Industry in North America [FUN Friday Infographic]