Creating a Virtual Office: ERP in the Cloud & Enterprise Mobility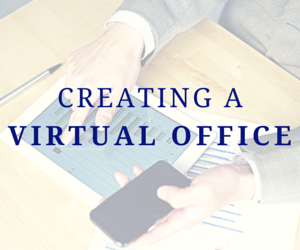 (Last Updated On: September 11, 2023)
Nowadays, with the emergence of the cloud and with all the advancements with mobile devices and apps, business owners are always connected to the office. The workday no longer only starts at 9 AM and ends at 5 PM; it can extend well into the evening, early morning and on the weekends. Work can be done from anywhere and at any time. Technology has allowed us to be able to create a 'Virtual Office', giving us access to company data and essentially being able to work from home just as if you are at the office. All you need is a smartphone or tablet and a good Internet connection in order to be connected to your management system out of the office. Let's take a look at the applications required.
Accessing your management system out of the office, can be done via a:
SaaS ERP Software System in the Cloud: Cloud computing allows you to run your software system over the Internet, that can be accessed via web browsers. Therefore, this makes it super easy to connect to your system from home or on the road to get work done if need be. No need to go to the office on a beautiful weekend; you can log in from home or from your tablet while sitting by the pool. How great is that? This is especially useful for those busy entrepreneurs and business owners that are constantly bombarded with work.
Read this previous article on how to leverage the "cloud" at your business
Mobile Business App: Nowadays, companies are developing apps to gain access to their database from their mobile devices. This is especially useful for a sales team that needs access to their company's system to input and send new sales orders, edit customer information, etc. while on a customer site or on the road. This allows your team to be more productive and it also eliminates manual data entry when new information can be inputted at any time, from anywhere. Errors can be reduced, time and effort associated to data entry is eliminated and sales reps have more time to focus on closing deals than inputting sales orders into the system.
Check out our infographic on Enterprise Mobile Applications
Therefore, apart from having a good Internet connection and a mobile device, you can access your management system from either a mobile business app or by accessing your ERP system in the Cloud. Nowadays it's easy for people to stay connected to the office – mobile apps and SaaS have the power to increase productivity and improve decision-making, as you can view real-time data on go at the touch of your fingertips.
Contact us to learn more about our SaaS software offerings and our Mobile Apps for SMEs.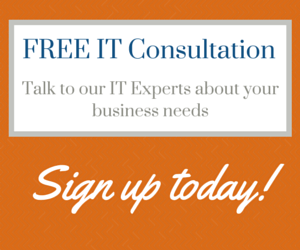 https://www.namtek.ca/wp-content/uploads/2016/10/Virtual-Office.png
250
300
Tatyana Vandich
http://namtek.ca/wp-content/uploads/2022/10/LOGO-NAMTEK-Home_page.png
Tatyana Vandich
2015-07-14 11:25:03
2023-09-11 18:26:33
Creating a Virtual Office: ERP in the Cloud & Enterprise Mobility