Analyzing your Business Data with Business Intelligence Tools
(Last Updated On: December 13, 2022)
Nowadays businesses are overloaded with a lot of data, some of which can be unimportant or unnecessary but most can be used to make crucial decisions for the growth and success of a company. How can executives analyze this data to detect strategic information? Two words: Business Intelligence (BI).
Business Intelligence aims to design and build software tools capable of producing detailed analyses with the help of customized drillable dashboards. Adding BI to a fully integrated ERP solution like erpWizard can have amazing results. The combination can give any business a competitive advantage by having powerful analytics and the right data that is accurate and available. Management will be able to make the best decisions for their company, which will then allow them to better serve their customers, suppliers and partners. Business Intelligence tools have the capabilities to employ analytics to track performance, identify hidden trends and strategic information and easily manage and define Key Performance Indicators (KPIs). Equipping your management team with the right tools is even better when your management team can view and access these dashboards via their mobile devices [smartphones and tablets].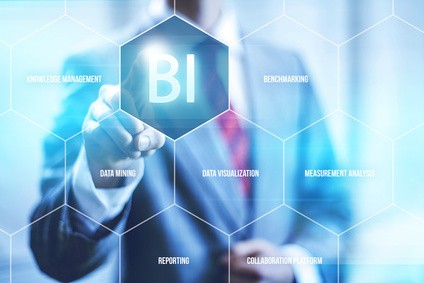 BI can reduce unnecessary costs and increase profitability by allowing employees to focus on the right data for better business results. Acknowledging the value of IT in a business and applying the right tools for better results and planning for the future can change everything for the better.
https://www.namtek.ca/wp-content/uploads/2016/10/Fotolia_57625119_XS-300x200.jpg
200
300
Tatyana Vandich
http://namtek.ca/wp-content/uploads/2022/10/LOGO-NAMTEK-Home_page.png
Tatyana Vandich
2014-12-08 16:21:52
2022-12-13 13:55:23
Analyzing your Business Data with Business Intelligence Tools