Role of EDI Integration in The Global E-commerce Trends 2023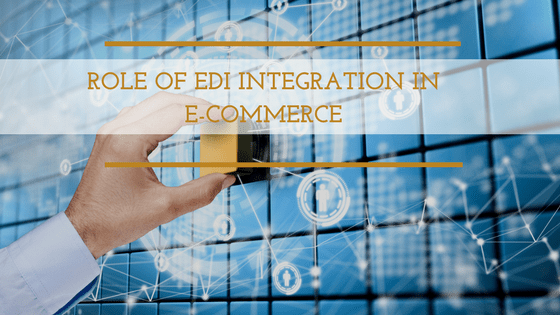 (Last Updated On: December 13, 2022)
---
Role of EDI Integration in The Global E-commerce Trends 2023
This post was updated to reflect current trends and information.
We get a lot of questions about the relationship between our EDI Services and e-commerce; So, we have decided to close this year by predicting the global e-commerce trends for 2023, and the role of EDI Integration in e-commerce. In this article, you will learn how our popular EDI2XML Fully Managed Services can help increase your e-commerce success in 2023.
The Global E-commerce Trends 2023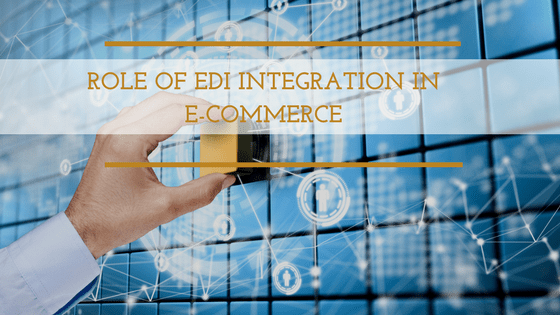 2023 is around the corner it's time to plan your actions. E-commerce continues to show rapid growth, but competition is growing faster than the market itself. This means that it will be not so easy to "win hearts" of buyers, and you can lose them more easily. Customers will be more and more capricious about delivering goods and prices.
2023 will be the year when competition in e-commerce will reach a new level. More and more young companies are appearing in the online marketplace. The big, strong brands are heavily promoting their online offerings on the Internet. They are looking to occupy a significant part of the e-commerce market, because consumers are increasingly going online.
According to Statista  in 2022, e-retail sales surpassed 5.7 billion U.S. dollars worldwide.
E-commerce in the United States of America
Since the dawn of e-commerce, the main driver for the growth of this market was the United States. Online trading has become a global phenomenon, but the US remained one of the most important markets for e-commerce.
The annual increase in sales via the Internet has led to an explosive growth in e-commerce in the United States over the past 15 years.
---
According to Digital Commerce 360 US eCommerce grows 7.3% in Q2 2022
---
Although growth rates remain active, the US market is not so far from saturation point. We can expect that sales to stop growing at such a rapid pace.
The American e-commerce market gave way to China
The situation in the Asian markets is directly opposed, especially in China. According to forecasts, the rapid growth of e-commerce will continue in China. The growth of Chinese online sales is taking a huge share of the global e-commerce market.
Despite the large volume of sales in America, the world record set by the Chinese online giant Alibaba that records $56bn in first post-virus Singles' Day sales, beating 2019 high.
According to John Caplan, head of North American B2B, Alibaba Group, More than 150,000 brands and merchants doing business on Alibaba's online platforms.
Revenue is expected to show an annual growth rate of 13.9 % resulting in a market volume of US$956,488 m in 2022.

Source: Statista
The growth of e-commerce in Asian countries has serious consequences for companies engaged in online business. To benefit from the new trend, they need to enter the international market with their proposals.
EDI – unlimited possibilities to sell across the globe
The advantage of online trading is that you do not need a physical store in order to start selling in a new country. International delivery of goods is becoming more and more accessible.
---
Read: Must-Have BigCommerce Integrations
---
However, you should always keep in mind that it is practically impossible to carry out online business, without full integration of systems between your eCommerce platform and your vendors, including Electronic data interchange (EDI); especially we are now in the international trade and transactions are becoming very "time-sensitive".
EDI and systems Integration, play a major role in e-commerce. To be a supplier of companies such as Amazon, Wal-Mart, Cabela's, Bed Bath & Beyond, Costco, and other important retailers, you need to be able to send and receive documents electronically.
EDI has proved its reliability and importance for businesses. Processing orders in digital format automatically increase the speed, accuracy and efficiency of any business.
Fully Managed EDI Service for E-commerce
EDI2XML Managed Services is the perfect option for businesses looking to simplify their entire EDI and integration process with their Trading Partners. This service is ideal for businesses of all sizes, from various industries.
EDI2XML is a full-service offering. Our team of EDI and IT integration experts handle a company's entire EDI project from start to end. All conversions of EDI files are done at our end, leaving customers with no on-site installation of software or hardware. Their EDI project is on time and within budget.
Keep learning about EDI integration and the MANY benefits it has for your online business by visiting our website EDI2XML.com or contacting us directly today!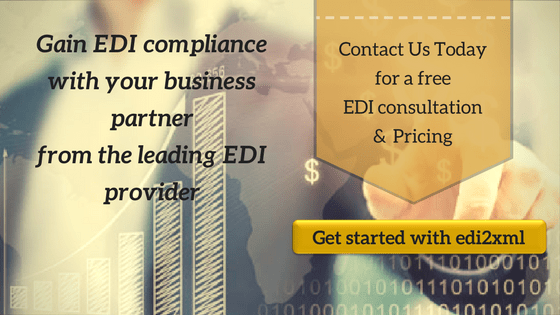 ---
RELATED POSTS:
Request EDI2XML Service Pricing Package
Must-Have BigCommerce Integrations
Fully managed EDI service VS HTTP Web Service: Which is Better for Your Business ?
What is EDI (Electronic Data Interchange)?
https://www.namtek.ca/wp-content/uploads/2017/12/Role-of-EDI-Integration.png
315
560
Tatyana Vandich
http://namtek.ca/wp-content/uploads/2022/10/LOGO-NAMTEK-Home_page.png
Tatyana Vandich
2017-12-27 09:00:16
2022-12-13 13:54:47
Role of EDI Integration in The Global E-commerce Trends 2023