5 Tech Tips To Stay Competitive In Today's Ever-Changing Business Environment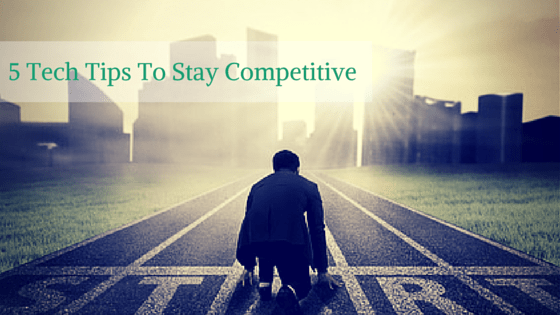 (Last Updated On: August 22, 2023)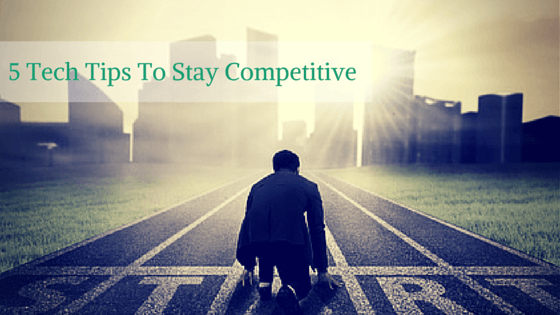 Cloud, Social Media, Real-time, mobile, SaaS…all of these technology terms are constantly being spoken or written about. In today's business world, these tech trends (that are clearly here to stay) are forcing many companies to change their business models. This is because they are having a hard time keeping up with today's consumers, who are much more informed and connected to society and businesses. Consumers are able to make faster decisions by doing their own browsing and shopping online and in turn have higher expectations.
What's happening to the businesses that are not able or willing to keep up with these rapid digital changes? Unfortunately, they will slowly but surely fall to last place or have no choice but to shut down, no matter how successful they were years ago. It's a tough, competitive business world out there and these digital disruptions should not be taken lightly. Maybe it worked for your company ten years ago to work solely on Word, Excel and loose papers to track all of your business data but in order to offer the best customer service today, this won't cut it.
It's been said time and time again that by leveraging the right technologies, businesses can achieve growth and success. This may sound like a great sales tactic for software firms but it is also a fact. We've dealt with businesses of all kinds; some working with our fully integrated ERP system, erpWizard & add-ons, many others working with separate free applications for their different business functions and then others working with paper and pen to keep track of their inventory. The difference? Take a guess at which company is the most efficient and is always ready for rapid growth, without having to hire new employees or cause delays in customer service. This is a no-brainer; the one with the fully integrated ERP suite. Employees have access to real-time data, processes are automated and communication between departments or locations is seamless. These businesses have also reduced the need of relying heavily on certain team members and have reduced the risk of data loss (loose papers can easily be lost or destroyed).
Here are 5 tech tips to get you ahead of the game:
Tip #1- Get your business processes automated
Automation has the capability to reduce manual workload in order to allow your team to focus on larger and more important tasks at hand. It will reduce the hours spent on small details and more time on decision-making. A fully integrated ERP system with automation capabilities has all the necessary components to manage your business all the while ensuring business processes are running smoothly. How to get your business fully integrated and automated
Tip #2- Get disrupted more often!
Disruptions are good; no actually they are great! New technologies are allowing consumers to get closer to their favorite businesses and understand each other better. Disruptions are forcing companies to question and change their traditional business models to fit with today's environment. Software applications have the ability to make our business data useful and meaningful that can help us understand what customers want and how they want it. Use this to your advantage!
Tips #3- Innovation is essential
Keep finding new ways to do things. Never stop asking questions about your business processes and always take some time to sit down with your employees to hear some of their ideas for improvement. With a talented team, you'll be able to create new solutions to solve problems or to increase customer satisfaction. Finding new and better ways to improve business processes not only helps with employee productivity but it also means happier customers. 
Tip #4- Go Mobile
Mobility is all the rage nowadays. It's exciting to start seeing companies request mobile business apps for their construction teams or sales teams or even distribution teams. Management can keep track of their on-the-road teams all the while receiving real-time data. Don't wait until the end of the day or week to get in customer orders from your out-of-office sales teams! How to keep up with your mobile customers
Tip #5- Move to the 'Cloud'
This tip is especially useful for small to mid-size businesses. There's no excuse not to have an ERP system. Years ago it was only targeted to larger enterprises, as they were the only ones capable of affording these systems. Today, all companies of all sizes can implement a fully integrated SaaS ERP suite in the cloud. Read our article "All roads lead to the 'Cloud'"
What's holding you back?
https://www.namtek.ca/wp-content/uploads/2016/10/Staying_Competitive_in_Business_With_IT.png
315
560
Tatyana Vandich
http://namtek.ca/wp-content/uploads/2022/10/LOGO-NAMTEK-Home_page.png
Tatyana Vandich
2015-05-13 10:10:50
2023-08-22 18:00:00
5 Tech Tips To Stay Competitive In Today's Ever-Changing Business Environment