3 Reasons Why You Should Think Beyond Traditional Backup For Your Business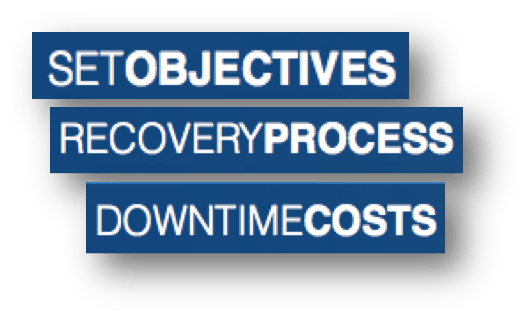 (Last Updated On: September 12, 2023)
Data backup, recovery, disaster; three of the most sensitive topics for business owners and executives. Questions that are being raised more and more, due to the accessibility and affordability of technology in small to mid-size enterprises, include 'How much time does it take for my business to go back to normal in case of data loss caused by a natural disaster or hardware malfunction?' and 'what is the committed response time of IT professionals in case of a disaster at my company?' The goal of course of every executive is to reduce business losses (revenues, data, time) by having the quickest recovery possible.
However, even until this day, SME executives unfortunately still trust their recovery process to "traditional backup and restore" solutions. They also believe that an SLA with an IT provider with a response time of 4 hours is good enough to recover from a potential disaster. This is understandable since not many executives are very technical, however this can be very unfortunate for the business in question if and when disaster does strike. Instead of reducing this 'downtime', many service providers rely on "time billing" therefore they will not do their best to reduce the time needed to support their client, as this would lower their own revenues.
Instead of relying so heavily on the response time of the service provider, I think it's time to rely on your backup solution. That is why there is much hype around Business Continuity nowadays, where executives do not need to worry about losing any data in time of a disaster or worry how long their service provider will take to support them.
Think Business Continuity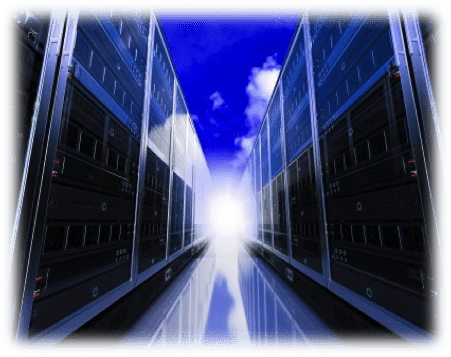 In my professional opinion, business executives should be concentrating on
Business Continuity
rather than on
traditional data backup
and
security
(
click to tweet
). A
Business Continuity solution
will allow businesses to establish the safest plan to
quickly recover their data in case of a disaster
(
click to tweet
). Unlike what many executives believe, business disasters are quite common and I have seen my fair share of natural
disasters
and hardware malfunctions in companies. Enterprises are much more vulnerable to heavy, painful setbacks if they cannot recover in the quickest time possible. Living in North America, we are all aware of possible and common natural disasters such as flooding, winter storms (ice), hurricanes, etc. and the impact all of this has on small businesses.
Business Continuity
ensures that the proper mechanism to continue business operations without downtime is in place.
Below is a list of the top 3 reasons why every business decision-maker should think beyond traditional backup and restore policies for their business:
# 1 – Proven Quick Recovery Time Objectives In Case Of Disaster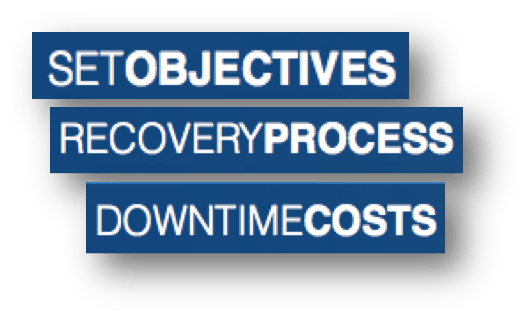 Recovery Time Objective (RTO) is the set of processes in place to make sure that the objectives are met and the business can be up and running quickly. Companies should focus on establishing a reasonable RTO that reduces loss of revenues and eliminates data loss all with minimal downtime (click to tweet). The shorter the RTO, the better.
#2 – Hybrid Cloud & On-Premises Backup Offers
More Protection (

click to tweet

)
The second important factor to consider is hybrid cloud and on-premises backup solutions. This type of hybrid solution allows business to pick up from exactly where it left off, once the disaster struck, reducing recovery time and data loss. Such solutions are able to take backups through "imaging and virtualization" of all servers in a work environment and store it locally (on-premises) as well as in the cloud. There is no dependence on employees (human errors likely to occur) to change tapes and drives and physically take the backup off the premises. In addition to the on and off-premises capabilities, a more powerful restore capacity is available:
File Restore: the ability to restore a file or a set of files after a human error or problem
Bare Metal Restore: the capacity to restore a full physical machine on a new physical platform, based on the image of another physical machine
Imaging and Virtualization: the capacity of turning an image or backup recovery point as a virtual machine.
#3 – 'All-Included' Services (on-site & of-site backup and technical support)
As stated above, an SLA (Service-Level Agreement) with an IT service provider that offers a 4-hour response time does not mean that recovery of business data is fully completed in those hours. Executives should think twice about their recovery plans and opt for the solution that can offer all possibilities in one service: equipment, on-site backup, off-site recovery, warranty and technical support.
Where to go from here?
Talk to our experts and see for yourself. Business Continuity solutions are affordable for every size enterprise; therefore don't wait until your business encounters a disaster (click to tweet).
Get your peace of mind today!

https://www.namtek.ca/wp-content/uploads/2016/09/3_Reasons_Why_You_Should_Think_Beyond_Traditional_Backup_For_Your_Business2.png
318
528
Pierre Namroud
http://namtek.ca/wp-content/uploads/2022/10/LOGO-NAMTEK-Home_page.png
Pierre Namroud
2014-04-24 11:32:48
2023-09-12 18:40:54
3 Reasons Why You Should Think Beyond Traditional Backup For Your Business