Step 1: Deciding if you're even ready for an ERP Solution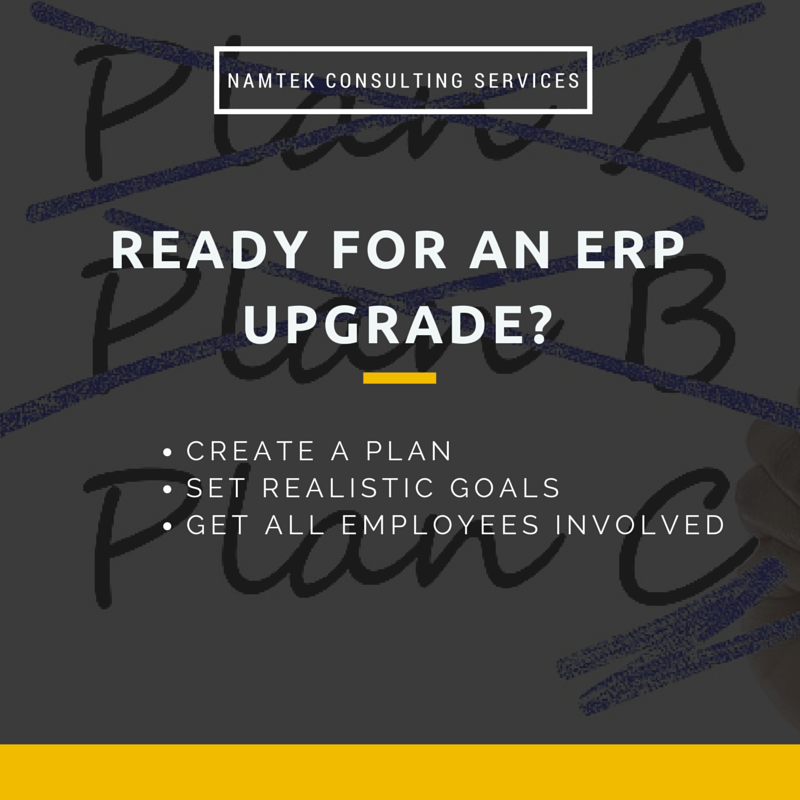 (Last Updated On: August 23, 2023)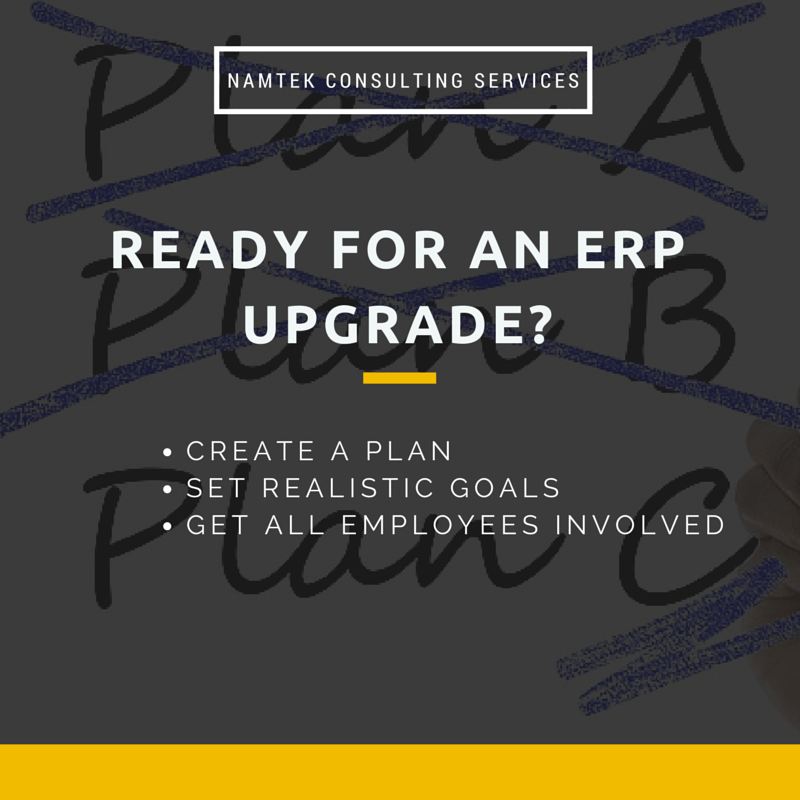 There are many steps involved in an ERP implementation at a company. However, first and foremost it's important for the management team to decide if their company is even ready for such a large project to undertake. Most business people seem to only believe that it requires a lot of financial resources and the rest is up to the IT team; this is false. Nowadays, Software as a Service (SaaS) and cloud computing has allowed ERP implementations to be done at an affordable cost. What these managers don't realize is that an IT project like this requires enough resources, financial and personnel, and capabilities to successfully complete an ERP implementation. It is a big change for the entire company and will affect every user involved. In order to make sure everyone does not panic right from the beginning, management should definitely explain the reasons and goals for this ERP upgrade to the entire staff and come up with a solid plan of action.
First question to answer is 'does you company really need an ERP system?' Don't forget that this isn't simply a change in software that your employees need to get used to. It is a change in the way your business is run. An ERP system is designed to improve business processes and transform the entire enterprise for the better, by eliminating inefficiencies and automating and integrating all processes. Once you've determined that your company will truly benefit from this system, it's important to communicate that with your team and help them understand the improvements and benefits they will begin to see after implementation. Knowing the outcome, they will work together with the IT team to have a successful implementation.
A project manager should be in place to oversea it all and ensure everyone is doing their part and that enough resources are in place to finish the project properly and on time.
Being prepared for an ERP implementation and knowing your whole team is ready to take on this project together is key. By simply jumping in the implementation blind will not be beneficial for the business. Once a good plan is in order and realistic goals are set, a project like this can be quite simple.
https://www.namtek.ca/wp-content/uploads/2016/10/ready-for-ERP-blog.png
800
800
Tatyana Vandich
http://namtek.ca/wp-content/uploads/2022/10/LOGO-NAMTEK-Home_page.png
Tatyana Vandich
2015-04-08 11:10:15
2023-08-23 19:02:07
Step 1: Deciding if you're even ready for an ERP Solution