How to become EDI compliant with large retailers like Sears, HBC, Costco, Wal-Mart and Target
(Last Updated On: August 10, 2023)
If you are looking into getting into business with large retailers like Sears, Wal-Mart, Target, Costco, HBC, Amazon, etc., then you will most certainly require EDI. Nowadays, most large retailers demand that their Trading Partners exchange all documents, like Purchase Orders, Invoices, ASNs, electronically [EDI]. This may seem like such a hassle at first but once you find the right EDI Provider (at the right price), it'll all become quite easy and quick. (To know what's involved in the setup of EDI accounts by EDI Providers, read this article.)
Becoming EDI Compliant
Therefore, to become EDI compliant you need to first determine how you want to go about this. Do you currently have an IT department that's already experienced in EDI? If so, you'll simply need to purchase an EDI translation tool, to convert all incoming EDI documents into a format suitable for easy integration into your management system. If not, and you are not willing to hire an internal IT team with EDI experience, you'll need to look into partnering up with an EDI Provider, that can handle EVERYTHING for you. "Everything" includes all EDI mapping, Trading Partner configuration, standards maintenance, XML/CSV/TXT translation, integration with your ERP application, sending and receiving EDI documents to and from your Trading Partners as well as dropping off and picking up all XML/CSV/ TXT files to and from your EDI mailbox.
Next, determine which documents your Trading Partners will request from you and which documents they will be sending to you. Will it only be an incoming PO and outgoing Invoice? Do they require an ASN? At this point, it's also very important to define the format you will need the incoming documents to be converted into. Is it XML? CSV? TXT?
Other important questions to ask your Trading Partners at the start include:
What are the communication protocols they require (if any)? AS2? VAN?
What is the EDI standard they use? ANSI ASC X12? EDIFACT? (In North America, the standard typically used is X12)
What are their document specifications? (They will most likely send a document with all of their specs)
Any other rules and/or guidelines they have to begin trading documents electronically with them?
Once you know the basics of your EDI requirements, it's now time to talk with an EDI consultant (or speak with your EDI Provider) to establish the exact EDI flow for your business. At Namtek Consulting Services, the EDI experts are there to assess your business and EDI requirements and ensure our services are just right for you. If you need direct EDI integration within your Salesforce, JDE, IBM AS400, eCommerce systems, they can handle it! If you are simply looking for us to do the translation of incoming and outgoing documents and to drop it off to your team for further processing, that can also be arranged. Whether your Trading Partner is Sears, Wal-Mart, Costco, HBC, Amazon, Meijer, Canadian Tire, Home Depot, Loblaws or Target, you'll be well prepared to do business with them on time and within budget. Have a look at a list of our current Trading Partners, but note that we can add any new Partner at anytime!
To see how pricing works for our EDI2XML Translation Service, click here.
Contact us for a free EDI consultation call today!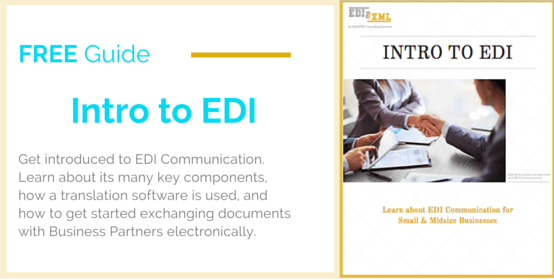 http://namtek.ca/wp-content/uploads/2022/10/LOGO-NAMTEK-Home_page.png
0
0
Tatyana Vandich
http://namtek.ca/wp-content/uploads/2022/10/LOGO-NAMTEK-Home_page.png
Tatyana Vandich
2016-04-04 14:16:07
2023-08-10 21:13:15
How to become EDI compliant with large retailers like Sears, HBC, Costco, Wal-Mart and Target