Streamline your Business Processes BEFORE Your Company Experiences Growth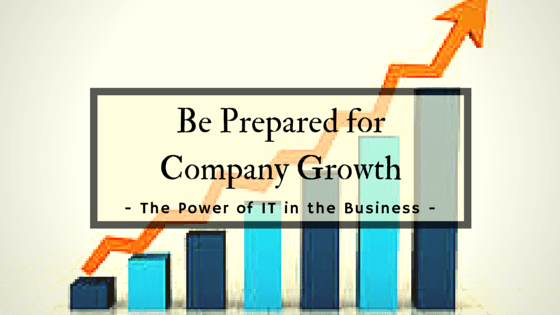 (Last Updated On: December 13, 2022)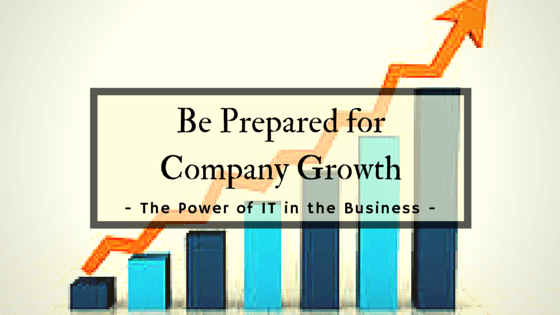 It's always difficult to know what your business needs in terms of IT software without having seen or tested other systems. On top of this, we are all creatures of habit; once we get used to working a certain way, we do not question it, as it becomes second nature. However, this can be detrimental to a business. Only once a company begins to experience growth, expansion or a rapid sales increase, do they realize there is too much inefficiency that can prevent them from growing. More often than not, it is those companies that have not upgraded or changed their legacy system in years, or have no system at all, that will be affected the most.
In this day and age, technology has allowed companies to automate many tasks and manage all the incoming data businesses receive on a daily basis. Because there's so much data nowadays, it's difficult for companies to manage it all and sort through it  without the right IT solution. It would be unproductive to simply keep hiring new employees solely to manually input data or sort through it for analysis. Suppliers, customers, vendors, all want information or orders to be processed quickly. If a customer's order takes too long, they will move on. If communication between you and your supplier is not easy and fast, they will look to do business with a competitor. Simple as that. It's no wonder nowadays big retailers are demanding that their suppliers use EDI communication; or that customers are preferring that their favorite stores sell through an eCommerce store with fast order processing and shipping.
Using the right technology today is not only beneficial; it is essential to stay alive in the competitive business environment. It's all about automating tasks and integrating all aspects of a business by using one single database to make it easier and efficient for employees. Having complex, long business processes will not cut it anymore, which is why manual data entry needs to be reduced or eliminated. For example, incoming EDI orders can automatically be converted into XML format and integrated straight into a company's management system [check out EDI2XML]. This allows for quick order processing and no manual intervention. The employees that used to spend hours inputting this data can now focus on more important tasks in relation to the company's goals.
All in all, a company's IT infrastructure should be setup to accommodate growth, before it actually happens. You do not want to be focusing on internal challenges during this busy time; rather you should be focusing on your customers.
The following questions, which our team have been asked on numerous occasions, should be answered and dealt with ahead of time:
What happens when my company begins to grow (sales increase) but my employees are already working at 100%?
What happens if retailers are requesting I use EDI in order to continue doing business with them but I cannot afford to hire new employees or in-house EDI specialists?
How can I reduce all the manual data entry my employees are doing that takes up most of their time?
How can I see and manage all my company data under ONE roof in order to make better and faster decisions?
What do I do if I need to increase efficiency and improve business processes but have no idea where to start?
The best way to get started is to sit down with our IT consultants, which is free for the first hour, to discuss your current IT infrastructure and business processes in order to find ways to improve.
When it comes to IT, there's always a way!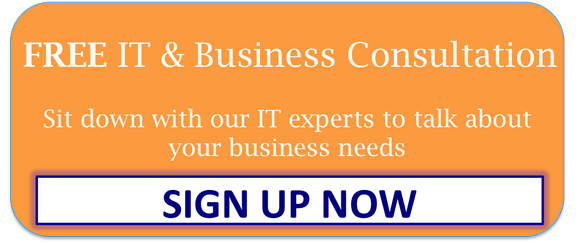 https://www.namtek.ca/wp-content/uploads/2016/10/Be-Prepared-for-Company-Growth.png
315
560
Tatyana Vandich
http://namtek.ca/wp-content/uploads/2022/10/LOGO-NAMTEK-Home_page.png
Tatyana Vandich
2015-03-19 13:27:26
2022-12-13 13:55:15
Streamline your Business Processes BEFORE Your Company Experiences Growth