Here's how to ensure you don't fall behind with your Software Upgrades

(Last Updated On: August 10, 2023)
We know signing on to do a major software upgrade at your company is a big deal. We make sure our customers do not treat this process lightly as there are many factors that need to be considered prior to any software implementation  However, nothing should stop you from going through with this improvement, since, after all, it IS an improvement.
So, in my opinion, what's the easiest way to never fall behind with your software upgrades? Implement a Software as a Service (SaaS) Solution, either on premises or in the cloud, where all major and minor upgrades are included in your monthly or annual fees and they are done periodically for the benefit of the customer. Your system will always be up-to-date and you won't need to go through major implementations (unless you are implementing an entirely new or add-on system).
However, not every company decides to go with a SaaS solution. Therefore, for those that choose to buy their system, and perhaps opt out of any Maintenance and Support from the Software Provider (not recommended), will need to be aware of their business processes and any technology advancements and trends on the market for business efficiency. It's also important to understand what has held the company back in the past when it came to software upgrades. Could it have been cost? Employee resistance? Lack of IT expertise? Lack of time for a new software project?
If your reasons had to do with:
Cost: speak with the Accounting department to ensure that there is a realistic IT budget for any upgrades or add-on systems. Make sure the accounting team understands all the benefits and cost savings involved with implementing an efficient system.
Lack of IT expertise: Small and mid-size companies don't always have their own in-house IT team. Nowadays, you can easily hire a third-party IT service provider who can handle all of your IT needs. If you are planning to implement a new system, they will be there throughout the entire process (before, during and after implementation).
Lack of Time: This is a tough one. We constantly hear executives and employees say how busy they are and they do not have much time to focus on a whole new software upgrade. However, these executives and employees need to keep reminding themselves, that:
The more they wait, the more issues they are likely to encounter with their out-dated system (causing everyone to be even MORE bombarded with tasks and issues, and constantly spend their time putting Band-Aids on their issues)
By taking the time TODAY, they are saving on time TOMORROW (with an efficient system, often times, employees notice a reduction in manual work and benefit from automated process – leaving them with much more time on their hands).
Employee Resistance: One of the biggest reasons for fear of upgrading software solutions has to do with employee resistance. Far too many implementations have failed due to software users resisting the changes. Companies wait years and years before even questioning if their business processes and/or system is efficient, that employees have become so comfortable with the way things are at the office. It all becomes habit to them. So, try breaking someone's habit after all those years and introducing new processes with a new system. Good luck! This is where Employee Resistance comes in.
On top of this, once something becomes a habit, it's difficult to take a step back to determine how efficient a company's business processes even are. This is the time, when perhaps hiring an outside consultant to come in and assess current processes and outline areas for improvement. Then, have executives, managers and the IT experts get together to determine what will be the new business processes BEFORE implementation occurs. At this point, they will need to introduce these new processes and procedures to the rest of the team so that when the time comes for the software implementation, resistance doesn't occur. Then user training and support will be highly recommended.
All in all, it's super important not to let too much time slip by due to lack of time, habit, lack of budget, etc., before analyzing current business processes and upgrading your out-dated software solutions. As mentioned above, SaaS solutions, like ErpWizard, are the way to go to always ensure your system is up-to-date, maintained and supported.
If you'd like to learn more about software upgrades, contact our IT consultants today!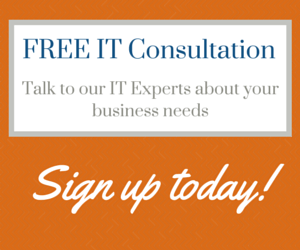 https://www.namtek.ca/wp-content/uploads/2022/09/Namtek-Layer1.png
1067
1600
Tatyana Vandich
http://namtek.ca/wp-content/uploads/2022/10/LOGO-NAMTEK-Home_page.png
Tatyana Vandich
2016-02-17 16:04:21
2023-08-10 14:12:34
Here's how to ensure you don't fall behind with your Software Upgrades