Getting an eStore up and ready to go for this Holiday Season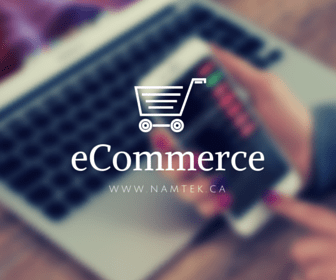 (Last Updated On: September 12, 2023)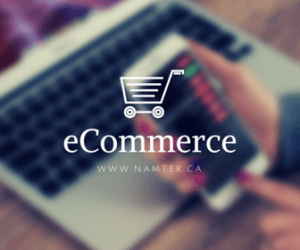 I know, I know – we are only in July, so why are we mentioning the upcoming winter Holiday Season already? Well, if you want to implement an eCommerce Store in order start selling online by winter you definitely should start planning, desigining, implementing and marketing the eStore NOW.
By now we all know how critical an online store can be for some businesses. Many of those brick-and-mortar stores aren't surviving without the help of their online sales. This is our new reality. In 2013, Canadian businesses "sold more than $136 billion worth of goods and services" online, according to Stats Canada (2014). In the U.S., 20% of yearly online sales occur between Black Friday and Christmas (Forbes, 2015). Therefore in just one month, 1/5 of a company's online sales are likely to occur! Back in 2013, Forrester Research predicted that "online retail spending in Canada will climb to $33.8 billion by 2018" [Financial Post, 2013].
After analyzing the benefits of an eCommerce Store, reviewing the actual dollar figures from previous years and learning about future stats & predictions about online selling, who wouldn't want to implement an eCommerce Store BEFORE the next holiday season? Not only will you increase your sales during the holidays, and the rest of the year of course, but you will also be able to reach a larger audience and increase your customer pool. Your customers will be able to shop your brand at all hours of the day, at their own convenience. Your "doors" can stay open 24/7, without the brick-and-mortar expenses of scheduling employees to work overtime, electricity costs, etc.
Therefore, in order to be ready for the Holiday Season, you should definitely start implementing an eCommerce Store today. You'll need to create your eStore and ensure that it is integrated into your company's business processes (via your ERP system). This will make order processing much simpler and quicker as all incoming orders can be forwarded directly into the ERP system and can be processed right away, without any manual data entry. The eStore will also be able to use the information from the ERP system like product lists and prices, customer data, etc.
Another reason to start early is to ensure you get a chance to promote your eCommerce Store so the word is out by the holidays. You can reach your target audience online through search engines, online catalogues, social media networking, blogging, paid advertisements, and so on. Online marketing efforts will allow you to reach a wider audience, all over the world, which has the power to increase sales and revenue.
Don't miss out this Holiday Season! Start planning today…
Learn how to implement an eCommerce Store, with simple integration into an ERP software system, for efficient, smooth business processes.
https://www.namtek.ca/wp-content/uploads/2016/10/eCommerce.png
280
336
Tatyana Vandich
http://namtek.ca/wp-content/uploads/2022/10/LOGO-NAMTEK-Home_page.png
Tatyana Vandich
2015-07-21 11:30:25
2023-09-12 18:10:27
Getting an eStore up and ready to go for this Holiday Season