Free inventory management software: what's the best option?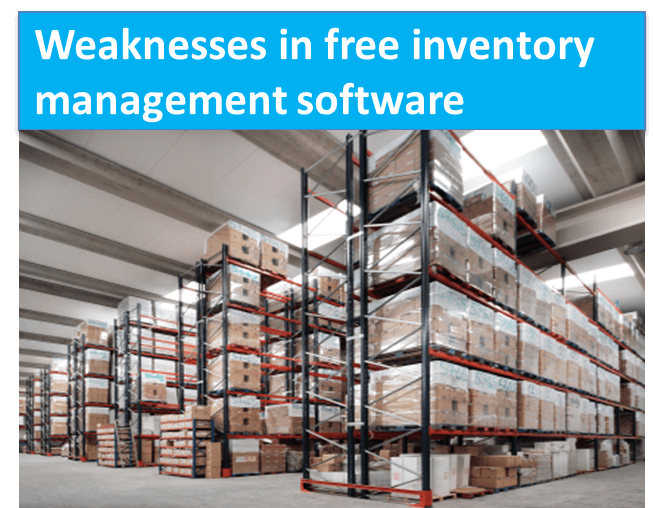 (Last Updated On: December 13, 2022)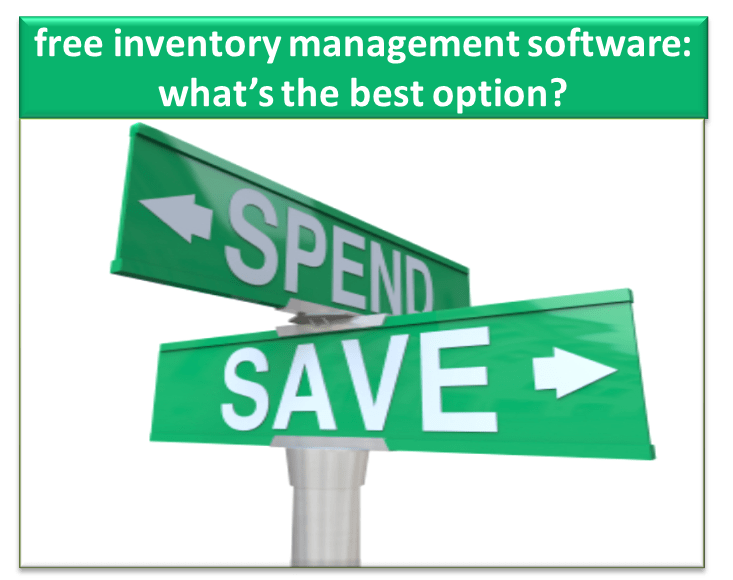 As in anything else, when you talk of "free inventory management software ", the free-of-charge option sounds extremely appealing!
Accessibility of the free inventory management software (downloadable from the Web), a wide variety of products, their zero cost and user-friendliness may be enticing to an executive to choose the free option over a system that requires payments.
However, before taking action and downloading a free inventory management software , any manager should weigh the pros and cons of this option, which in reality, has more drawbacks than actual benefits.
Weaknesses in free inventory management software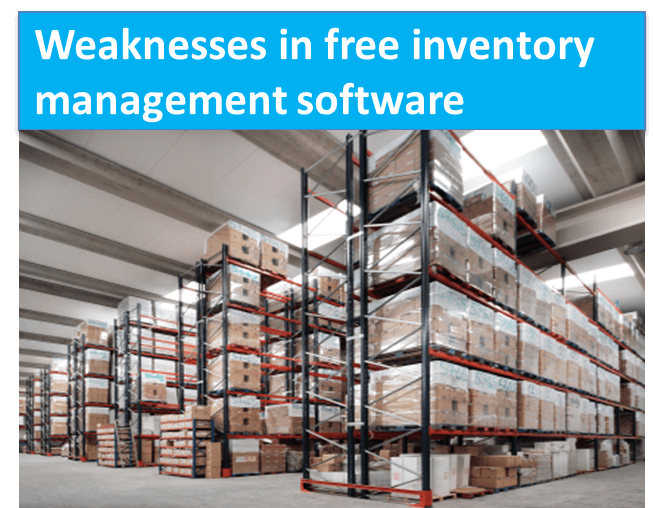 Even if the company pays nothing to acquire it, significant failures and difficulties are related to free inventory management software .
Firstly, it is developed by a community of non-paid programmers. However, no guarantee of continuity is offered with this operating system. Therefore, assistance which can be required to familiarize with the free inventory management software as well as to customize it to suit your business needs may cease to continue, without warning.
Secondly, you will need on-site technical staff to install and implement it in your business. If you are a start-up, with no specialized personnel internally, you will have to hire a computer technician whose only job is to solve specific problems related to free inventory management software. Not only do computer consultants cost more than in-house staff but such expenditures can be a hidden cost, not provided or even mentioned by free solution suppliers.
Thirdly, if a technical support team is needed after installing the free inventory management software , the free solution suppliers will not help you with this. Any assistance regarding problems operating the system, you will need to pay extra which then becomes another additional hidden cost.
However, this is not all.
Most of the free software out on the market has been designed as a generic, undifferentiated system. They are not adapted to the specific needs of each company.
In addition, the free management software usually includes the free base package as well as additional add-on options with costs. However, don't expect the base package to respond to all of your company's operating needs. Therefore, non-free add-ons may be needed. Not only will you have to pay for these options, but they can be just as ill-suited to your situation as the basic package.
A performing, affordable and comprehensive management software: WIMS 2.0
In terms of free inventory management software , it is best to look for products that achieve real savings.
The non-free mobile application for inventory management provides many more advantages than the free mobile application.
Based on sophisticated WI-FI wireless protocols, the WIMS 2.0 second generation inventory management software allows small and medium-sized enterprises to:
Reduce operating costs of inventory
Increase efficiency and employee productivity
Improve the quality of customer service (reduced shipping times)
Accelerate the movement of inventories
Streamline the inventory management process
Facilitate adoption by employees
Increase data accuracy (eliminating human error due to manual entry)
Adapt software based on future needs and business requirements
Facilitate access to inventory data from a handheld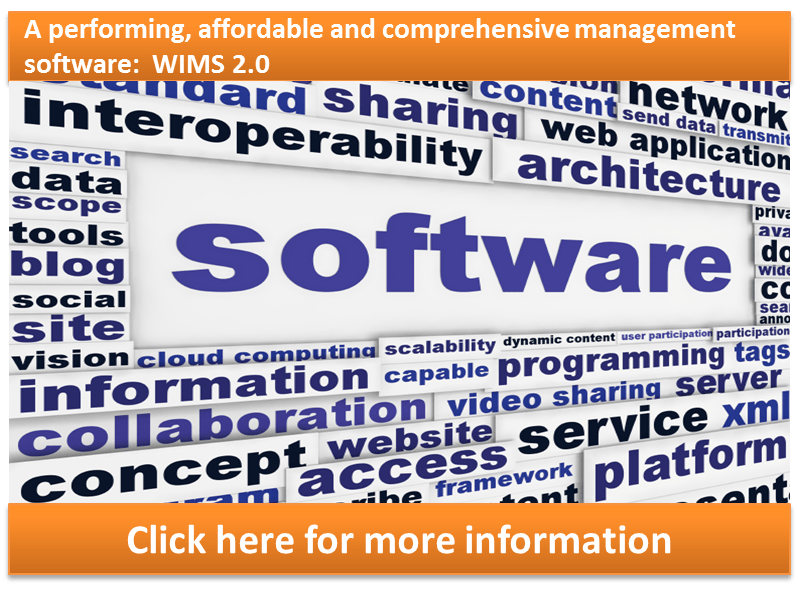 Data processing in real-time, multiple warehouse management, inventory receiving, moving and checking (by location, batch number and SKU), physical inventory count and monitoring of employee productivity make WIMS 2.0 much more efficient than a free mobile application.
Companies wishing to reduce costs, increase efficiency and provide quality customer service, without any hidden fees and disadvantages that exist with a free mobile application, will be sure to find this in the WIMS 2.0 inventory management software. Everything a business needs concerning their warehouse & inventory operations is available with this system at an affordable price.
https://www.namtek.ca/wp-content/uploads/2016/10/free-inventory-management-software2.png
508
653
Pierre Namroud
http://namtek.ca/wp-content/uploads/2022/10/LOGO-NAMTEK-Home_page.png
Pierre Namroud
2013-08-01 14:46:14
2022-12-13 13:55:55
Free inventory management software: what's the best option?