What's The Advantage Of 'Visualizing' Business Data?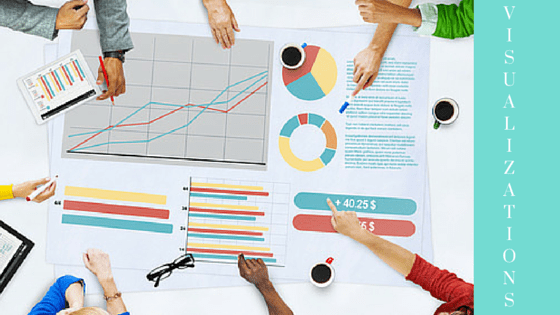 (Last Updated On: August 10, 2023)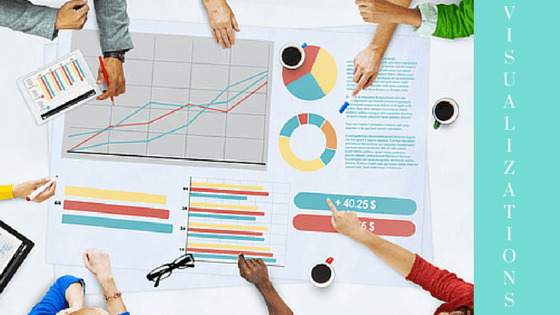 Our team at Namtek Consulting Services are huge fans of Business Intelligence & Analytics tools. We've seen first hand what these tools can do for our customers, after integrating our ERP solution, ErpWizard, with Tableau Software's BI dashboards.
ErpWizard gathers all the company's data in one place and the BI tool picks up the key information to turn it into visual graphs and tables in order to better discover insights and gain an understanding of this data. As we've explained in our previous articles, it isn't enough anymore to simply store your data in one safe database. Managers and executives need to analyze this data to gain better insights into their company and their industry. Business Intelligence solutions allow these business people to create visualizations and dashboards to understand the data VISUALLY.
What are visualizations and how can they help businesses?
Visualizations help communicate a message or story by creating images, diagrams, animations, etc. Business Intelligence dashboards use visualizations to help businesses create reports and analyze their company data much more effectively.
Tableau Software published a great article on the value of visualization. This blog went on to show how BI users could measure the success of their visualizations. Here's how John Stasko, a professor at Georgia Institute of Technology, went on to explain it:
Visualization = Time + Insights + Essence + Confidence
Here's what Stasko meant:
Time = Visualizations help reduce the time it takes to analyze an abundance of data to find answers to questions or solutions to problems.
Insights = Insights or insightful questions about company data can be discovered with the help of visualizations.
Essence = Seeing the bigger picture or overall essence of the data is key and is possible with visualizations.
Confidence = Most often, the person analyzing all this company data is not the author of the information. Therefore, when producing reports or presentations, visualizations from BI tools help generate confidence and trust about the data being analyzed. It is more likely your team will trust the information being conveyed with these visualizations.
In most cases, it's more effective to present data with graphs, tables, diagrams, statistics, etc. It's about telling a story with all the data you collect on a daily basis and sharing that story with the rest of the company for the benefit and growth of the business.
How are you currently analyzing your data?

To read Tableau Software's full article, click here.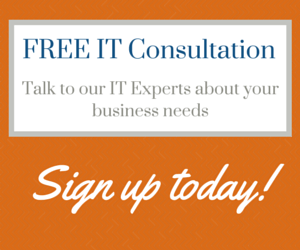 https://www.namtek.ca/wp-content/uploads/2016/10/The-power-of-Visualizations.png
315
560
Tatyana Vandich
http://namtek.ca/wp-content/uploads/2022/10/LOGO-NAMTEK-Home_page.png
Tatyana Vandich
2015-09-22 17:58:14
2023-08-10 17:40:35
What's The Advantage Of 'Visualizing' Business Data?