(Last Updated On: December 13, 2022)
The Cloud is the Platform for SMB Digital Transformation
This post was updated to reflect current trends and information
Moving to the "Cloud"
Many small and medium-sized businesses (SMB) are switching from "on-premises" to the "cloud". They are looking to leverage cloud offerings to:
cut IT costs,
increase data security,
introduce remote access to their employees,
improve data accessibility,
increase software quality
and remove any and all boundaries and limitations they once had with traditional on-premises offerings.
Companies of all sizes can now focus on their business tasks at hand without worrying about managing, maintaining or over-spending on their IT infrastructure and software installations.
Here are the most popular Cloud offerings on the market today:
EDI Managed Services
EDI Managed Services is catching on fast! It saves companies the big headache of having to tackle EDI projects in-house. Companies looking to begin exchanging Purchases Orders or Invoices electronically with their Business Partners, can now do so by outsourcing this EDI project. For example, EDI2XML, a translation service provided by Namtek Consulting Services, handles everything, from A to Z; from EDI mapping, to Partner configuration, to EDI document translation (to XML or CSV), to partner connectivity, to system integration, to all the monthly transactions of sensitive documents. It becomes your complete supply chain communication hub. No need to hire in-house EDI experts, or install expensive software or hardware on premises. EDI projects can now be done under budget, on-time and stress-free!
Infrastructure as a Service
Infrastructure as a Service, or IaaS, is used to eliminate those high in-house hardware and software expenses. Companies can now move their entire IT infrastructure to the Cloud – saving a ton of money and time in purchasing and maintaining on-premise IT infrastructure. An IT Service Provider can host hardware, software applications, servers and storage all in the Cloud.
Business Continuity
The latest in data backup is Business Continuity. This solution provides is much more than simply a backup method. It provides an on-site capability to perform real-time data and full machine backups through virtualization as well as off-site backup to the cloud. It ensures quick and easy recoverability of data, in case of a disaster, and complete security of data by leveraging the advantages of local and cloud backup.
Software as a Service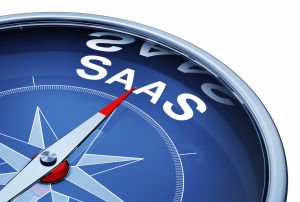 Today's popular distribution model is SaaS (Software as a Service). This is when software applications, such as CRM, Warehouse Management, Accounting and even full ERP suites, are provided on a subscription basis. Every company can now implement a complete ERP management system, or separate business modules, without stressing over unaffordable license investments, hardware expenses, in-house IT staff salaries and high installation costs. SaaS has allowed for quick and budget-friendly software setups, affordable monthly subscription licensing, continuous and free system upgrades, an available IT partner and remote working. Implementing software systems has never been easier!
Trusting the "Cloud"
Cloud computing entails hosting a company's data in a Data Center. In other words, companies lease space on a server in a highly secured Data Center. Employees can then access this data via the Internet at any time and from anywhere. What's important to understand is that a company's data, once hosted in the cloud, is still solely owned by that company and NOT the IT Service Provider. Businesses benefit from sharing space in the cloud with reduced costs as they would no longer need their own servers on premises. They are able to outsource all of their IT needs to the right Provider.
Top "Cloud" uses
Application Hosting
Hardware Hosting
Data Backup & Recovery
Comparison: Basic Software Setup Costs
Namtek Consulting Services your Digital Transformation Partner
The team at Namtek Consulting Services works hard to make sure SMEs have a chance, just like the large organizations, at implementing the latest software solutions without breaking the bank. It's never only been about offering software products and services; it's about offering answers and solutions to a company's questions and problems. Namtek's IT and Business Consultants help solve business challenges, eliminate inefficiencies, simplify complex processes and assess how to best tackle current and future issues.