Management accounting (association): how to reconcile budget and needs?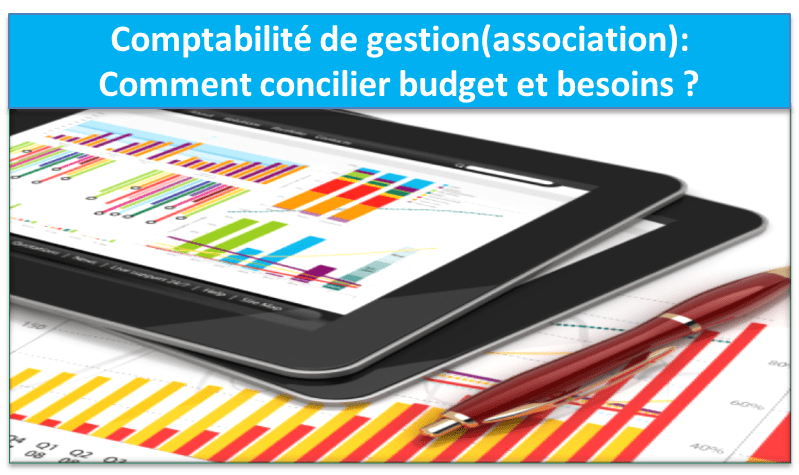 (Last Updated On: July 12, 2013)
When it comes to management accounting, the needs of associations are quite different from those of companies and public bodies.
With a significant proportion of their income coming from membership fees, associations may not be able to afford a complete management accounting solution.
In addition to representing a significant outlay, to be usable by an association, accounting software(association) must include applications for the following:
– Processing donations and contributions
– Member directory update
– Production of tax receipts
– Creation of accounting statements (balance sheets, annual income statements for partners)
– Budget management
– Invoicing for goods, services and activities produced by the association
– Production of summaries and reminder letters
– Year-end calculation
– Creating grant applications
– Determining financing requirements
– Diagnosis of financial situation (including cash flow)
Faced with these many needs, most association managers often feel powerless.
If they are thinking of entrusting their association' s accounting to a chartered accountant, they will soon have to give up, for lack of sufficient budget[1].
Hiring volunteers to do the association' s management accounting is not a viable solution either.
In addition to having to be trained in the rudiments of management accounting specific to an association, volunteers may not wish to devote sufficient time to their new responsibilities.
As he is not paid, if he decides not to take on the accounting function, the association that invested the time to train him will have to start the process all over again.
The perfect solution for associations
Namtek's ErpWizard software suite fully meets the accounting needs of associations.
ErpWizard modules particularly suited to associations include :
– accounting and finance
– product management, purchasing and sales
– budget planning and forecasting
With ErpWizard, associations have access to tools capable of producing highly detailed analyses of financial data.
By using ErpWizard'sdata mining capabilities, associations can also uncover unsuspected information and produce more detailed analyses of their financial situation.
ErpWizard's flexibility also enables associations to purchase only the modules they need, saving on the cost of a complete solution.
If you've had enough of inflexible management accounting systems that force you to buy global solutions with standard applications that are poorly adapted to your association's specific accounting needs, consider ErpWizard's optional modules.
And don't forget that with this advanced system, your financial or associative data can be stored with maximum security in cloud mode, on our private server, hosted in a certified data warehouse.
With this solution, you can still access all your data and save on the hardware and maintenance costs of on-site association accounting software.
And if you opt for software-as-a-service (SaaS) implementation, the modules you choose will be made available to you via a web browser. This means you only pay a subscription fee based on the number of users of the software, eliminating the financial risk associated with purchasing, installing and maintaining licensed software.
If you're looking for accounting and financial modules that meet the needs of your business, you've come to the right place. association and can adapt to the evolving needs of your members, employees, volunteers and partners, download our free brochure and join a growing number of SMEs in taking advantage of the many benefits of ErpWizard's accounting and financial software-services[2].
https://www.namtek.ca/wp-content/uploads/2013/07/comptabilite-de-gestion_association_comment-concilier-budget-et-besoins_fr_21.png
475
799
Pierre Namroud
http://namtek.ca/wp-content/uploads/2022/10/LOGO-NAMTEK-Home_page.png
Pierre Namroud
2013-07-12 11:03:16
2013-07-12 11:03:16
Management accounting (association): how to reconcile budget and needs?