Conseils pour améliorer vos processus d'affaires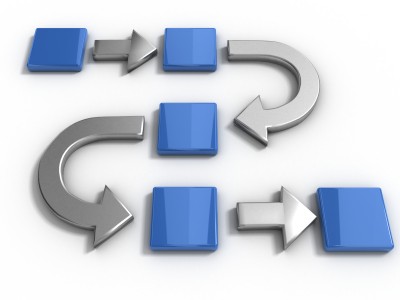 (Last Updated On: décembre 6, 2022)
This post was updated to reflect current trends and information.
To maintain a strong position in a highly competitive market, SMEs need tools to ensure the optimum improvement of their business processes. As such, small and medium-sized manufacturing and distribution enterprises are no exception.
Managers nowadays are too busy with the requirements of their daily managerial duties that they don't take the time to question the effectiveness of their business processes. This, in turn, prevents these managers to come up with better alternatives that can enhance productivity and performance, and miss out on an opportunity to achieve a real improvement in business processes.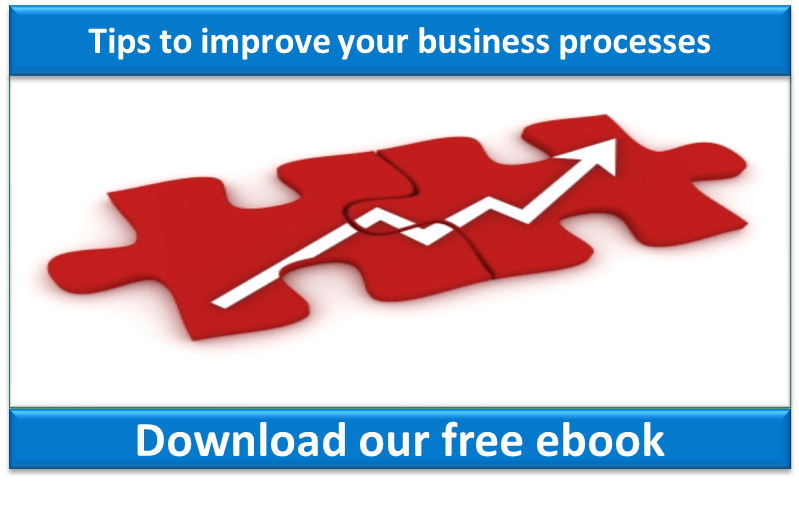 Current Practices
In small and medium enterprises, due to either their antiquated system or collection of heterogeneous systems, tools like Word and Excel are used on the daily basis, making certain tasks more tedious and time-consuming. Clearly, these complementary systems have proven their limits.
During system startup, it is very common for employees or managers to at least once on the job experience problems, without mentioning the incompatibility between versions of the software. On top of it all, when there is a change in the team, the necessary continuity of activities is simply not ensured.
All of these bad experiences linger with the employees or managers, preventing them from going through another change in their system.
Therefore, most of the time, companies stick to keep their processes and in turn, never reconsider their use and effectiveness. Nevertheless, by not sufficiently and consistently questioning their processes, they affect not only their performance but also their ability to maintain their place in the market, through the multiple inconsistencies (duplication, energy dispersion, etc.) associated with these outdated methods.
In this context, it is understandable that the improvement of business processes is a central concern of IT managers in terms of technological tools and management system.
The question thus becomes how to get there without exceeding budgets when you are a small or medium business. The solution to improve business processes is largely in a fully integrated ERP system.
 Integrated ERP System – Benefits
A SME adopting an integrated ERP system significantly improves its business processes.
The integrated management system is indeed an essential tool to ensure the competitiveness and profitability of SMEs.
Fully integrated into the base system, its modules allow SMEs to perform a variety of tasks previously performed by separate systems, which ultimately leads to lower costs and a significant increase in productivity.
It shows that the integrated management system has proven effectiveness in terms of improving business processes in the small and medium enterprise market.

ERP Applications
The ERP system helps improve business processes for operations as diverse as:
Management (inventory, sales, purchasing)
Finance and accounting (accounts payable and receivable, financial reports)
Rather than use a bunch of independent systems to perform each function separately, all functions are now performed by a single integrated system.
Once heavy and costly business processes are now easier to manage.
ERP Systems Benefits
As can be seen, the company that improves business processes through an integrated ERP system gets itself into a winning situation.
Firstly, it saves on maintenance costs and staff previously responsible for the maintenance of separate systems.
Secondly, with its outstanding transmission speed, the company significantly reduces the risk of human error and employee time spent processing data, which ultimately increases productivity.
Thirdly, if it opts for deployment in the cloud, the company will save on resources for maintenance and staff dedicated to an in-house computer system.
Associated costs
The popularity of cloud business computing solutions makes costs affordable. With systems offered in the framework of the Software as a service (SaaS) model, the company pays only the initial implementation cost and a pay-per-use fee rather than the cost of acquiring a system.
Aim improvement with erpwizard
We offer an ERP solution comparable to high-end embedded systems but at a lower cost.
https://www.namtek.ca/wp-content/uploads/2016/09/integration.jpeg
300
400
Pierre Namroud
https://www.namtek.ca/wp-content/uploads/2022/11/Namtek-Consulting-Services-1-300x157.png
Pierre Namroud
2013-03-21 08:41:30
2022-12-06 20:02:08
Conseils pour améliorer vos processus d'affaires