Valuable IT Solutions for Business
It's no secret that the use of up-to-date IT technologies ensures the rapid development of companies.
This allows businesses to optimize their costs and increase the return on investment (ROI) in digital technologies. So, what technologies should you pay attention to? What IT trends will influence the development of business in 2022?
The Most Promising Technologies for Businesses in 2022
Every year, the technology research and consulting company Gartner creates a list of the most promising IT trends that can be useful for business development.
The list of IT trends for 2022 includes 12 different technology areas that, according to the company, will affect the development of business.
The following technologies are on the list of the top strategic technology trends.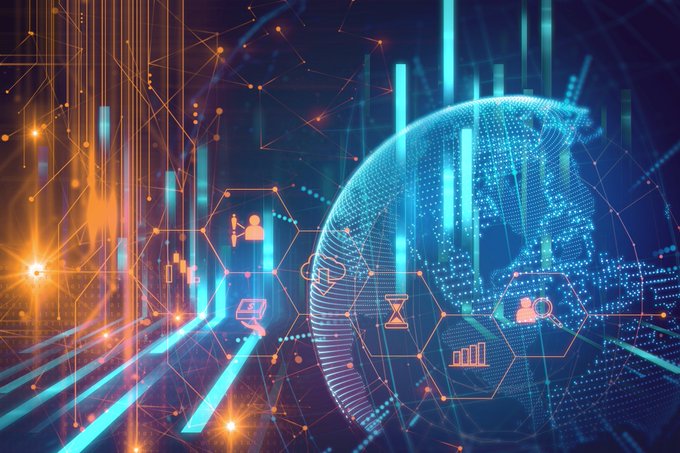 Data Fabric
Cybersecurity Mesh
Privacy-Enhancing Computation
Cloud-Native Platforms
Composable Applications
Decision Intelligence
Hyperautomation
AI Engineering
Distributed Enterprise
Total Experience
Autonomic Systems
Generative AI
Some of the above technologies are already used in some companies but hardly heard of it.
Many small and medium-sized companies are unable to keep up with rapidly developing new technologies. However, focusing on trends, we can advise on the development of which technologies you should start the digital transformation of your business.
From the list above, there are 2 main IT solutions that really have a big impact on business development, and are important for SMEs. These are Cloud-Native Platforms and Hyper automation. Let's explore in more details each one of these technologies.
Cloud-Native Platforms
Cloud technologies have been in trend for several years, but in 2022 they will be even more widely used among businesses of any size.
The Lift-and-shift cloud migration trend, which involves moving legacy workloads and hosting them in the cloud, will continue, but there will be a significant increase in the proportion of services and applications built natively in the cloud infrastructure. This will provide companies with flexible, reliable, and fast resource exploitation.
According to Gartner, more than 95% of new digital initiatives will be built on cloud-native platforms by 2025, up from less than 40% in 2021.
Thus, more and more companies are using the Cloud Only approach when building their IT infrastructure.
They are able to completely abandon the deployment of local data centers through cooperation with cloud service providers.
Moreover, there are many benefits for companies when they not only host their resources in the cloud but also outsource their IT infrastructure to a cloud service provider such as Namtek Consulting Services.
What are Managed Cloud Services?
A managed cloud service is defined as outsourcing IT infrastructure and its support to a third-party provider.
The company's cloud environment will be monitored, secured, and maintained by the service provider for improved business efficiency.
Namtek Consulting Services provides personalized managed cloud services tailored to the needs of any business.
Dedicated Hosting
Dedicated hosting consists of an isolated environment (private cloud) dedicated to one client.
With this cloud model, the client receives a fully-managed cloud service package, including a dedicated cabinet, hardware, implementation, and managed cloud services.
Shared Hosting
Shared hosting is Managed Cloud Services. Customers can use our equipment, and resources will be allocated according to their commitments. Shared hosting is an affordable business model that offers excellent operational security, availability, and stability.
Colocation
The colocation option enables our customers to rent space in a state-of-the-art data center that is hosted by our partner (eStruxture).
Hyperautomation
The goal of hyperautomation is to discover, validate, and automate as many business and IT processes as possible.
To accomplish this, it is necessary to use a variety of technology tools and platforms, such as RPA (Robotic process automation), low-code platforms, and process mining tools.
Thus, this is a trend towards automating the maximum number of business processes. Through automation, companies can significantly increase their profitability by reducing the influence of the human factor and making the business more stable.
Hyperautomation provides an opportunity to reduce headcount by automating many of the workflows that were previously performed by employees. Thus, automation frees up company resources, helping them focus on more complex or strategic tasks, which helps companies to be more efficient and agile.
Hyperautomation: Start with Systems Integration
However, if you face reality, many medium and small enterprises are still far from hyperautomation. Many companies are just starting out with basic process automation. This is reflected in the increasing demand for business systems integration.
System integration is an automated process whereby "heterogenous" business systems such as ERP, CRM, databases, or accounting applications can interact with each other in real-time.
Most often, companies need to integrate CRM and ERP systems, as these are two fundamental systems with a lot of constantly changing data.
Synchronization between ERP and CRM is necessary to obtain an automatic exchange of information between all departments of the enterprise.
Systems integration significantly increases the efficiency of the enterprise, the decision-making process.
Data Flow Automation with Magic xpi
Magic xpi is an integration platform that offers a complete solution for automating the flow of data between any business system. This integration platform can integrate all your business systems on-premises, on the cloud, or in a hybrid environment.
Magic xpi includes over 100 ready-to-use connectors to all common IT systems, as well as many certified connectors for branded ERP/CRM systems such as JDE, SAP, Dynamics AX, Oracle, SharePoint, IBM, Google, and more. This allows performing integration process s quickly and reliably.
To learn more about integration read our blog: Systems integration platform to improve business performance
Conclusion: Digital Transformation of SMEs
Companies need digital transformation to stay competitive. Start with business process automation and increase productivity by connecting CRM and ERP systems.
You can take advantage of our over 21 years of experience in integration and advanced technologies.
Contact us for an initial free consultation.
https://www.namtek.ca/wp-content/uploads/2022/02/edi2xml-convecter.jpg
453
680
Tatyana Vandich
http://namtek.ca/wp-content/uploads/2022/10/LOGO-NAMTEK-Home_page.png
Tatyana Vandich
2022-02-11 21:06:42
2023-07-14 17:45:16
Technology Trends that Influence the Digital Transformation of SMEs