What is System Integration?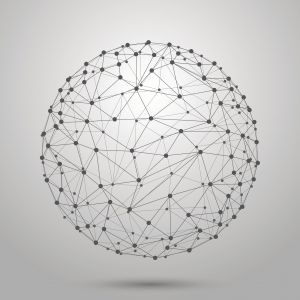 System integration is the process of bringing multiple systems or applications into one, allowing them to work together. The goal is so that every system that is being used at the company, be it your CRM, Enterprise Resource Planning (ERP), Warehouse Management, B2C eStore, EDI, etc., will be using a single database. This reduces the need to constantly update different systems and resort to many hours of manual data entry. In today's fast-paced business environment, it's crucial that companies have management applications that can speak with one another and share information between them. This results in better visibility and accessibility of information, faster decision-making, reduced redundancies, increased efficiency and more.
Most of the time however we don't just leave it at "system" integration but expand it to be "business process" integration. We encourage businesses to not only synchronize their internal applications but to streamline entire processes between their departments or business functions as well as connect to their external partners, suppliers and customers.
Integration Services
It's no wonder that Integration Services have been on the rise over the last few years. As we see more importance being placed on technology in the workplace, business managers are taking notice of the negative impact associated to the use of multiple disconnected management systems. Today businesses are looking to have one clean data set and a complete ERP management system with an integrated eCommerce Store, WMS system, EDI module, Business Intelligence dashboards and more. The effects of such a powerful integrated management solution can bring endless potential to a company and allow employees to constantly have access to real-time business information. Tech-savvy business owners are quickly realizing how to apply technological advancements in order to play them to their advantage.
System and business process integration
System and business process integration has been valuable in eliminating redundancies and making information that much more accessible to decision-makers. Nobody likes to waste time and money on inputting data into multiple systems or continuously updating and searching for information in Excel spreadsheets. On top of it all, with disconnected systems or several separate databases, companies sometimes struggle with poor customer service. More often than not, customer accounts are found to be incomplete, out of sync and/or inaccurate. By integrating systems and processes, your customer service team will have accurate, complete, real-time information right at their fingertips. As I mentioned before, it's all about providing employees and key decision-makers with access to information.
Unfortunately, not all systems were made to be easily integrated with others (this is a capability our consultants urge business owners to tick off when looking to implement a new ERP solution). The older, inflexible legacy systems were made with limitations to integration possibilities. IT companies, back then, did their best to keep their customers coming back to buy their products rather than make it easy for them to switch to another ERP vendor or to integrate with other software solutions. Essentially, companies felt like prisoners to the technologies they were using.
Today, IT Providers are trying to dissociate themselves from this old way and develop solutions that are much more flexible, simple and easy to work with or integrate with. Companies should no longer feel restricted by the business technologies they are using but rather they should feel empowered by them. System integration is a must for any company looking to streamline their processes and increase visibility and efficiency.
To learn more about how our Integration Experts can help your business, contact us today for a free 1-hour consultation.
https://www.namtek.ca/wp-content/uploads/2017/02/iStock-494471890.jpg
1732
1732
Tatyana Vandich
http://namtek.ca/wp-content/uploads/2022/10/LOGO-NAMTEK-Home_page.png
Tatyana Vandich
2017-02-23 20:32:31
2023-09-12 16:45:41
System Integration for Beginners