When software experts mention the words "business disaster" or "disaster recovery", many top business people think about natural, or weather, events, such as floods, hurricanes, fires, ice storms, earthquakes, tsunamis, wind storms, etc. These disasters can of course occur at a company and can have devastating repercussions, such as prolonged downtime, property damage, injuries and more. The likelihood, however, of such weather events are much less likely than technological and man-made events.
Technological and man-made disasters, including hardware failures, software malfunctions, user errors, security breaches, etc., can also have devastating effects on a business' operations, causing downtime, data loss, lost productivity, lost revenue, delayed sales, increased expenses and more. One hour of downtime can cost companies anywhere between tens of thousands of dollars for small businesses to hundreds of thousands of dollars for large organizations!
It's critical to know your Recovery Time Objective (RTO), which is your company's maximum allowable downtime. How long can you go down and survive? If your RTO is seconds or minutes, then you better make sure you have a business continuity solution with off-site data storage.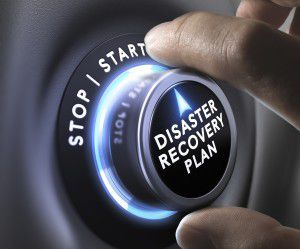 Many businesses, without a proper business continuity and disaster recovery plan and solution, don't recover from some disasters. So, before you think to yourself, "well we have beautiful weather here or we hardly ever get power outages, why should I pay for a Business Continuity Service?" – remember that your company is much more likely of falling victim to a ransomware attack, having an employee accidentally delete an important file or dealing with a malfunctioning server. No matter what sudden disastrous event occurs, you want to be protected. Ask yourself, is my company's data worth risking? You may have gone the last 10 years disaster-free but can you truly guarantee that the next 10 years will also be free of crisis?
Business Continuity services for complete data protection
In our blog Business Continuity: A Much-Needed Insurance Policy For Your Data we mentioned the term "data insurance". This is how our customers view their Business Continuity solution and service. They see it as an insurance policy in place to protect their company's most important asset – their data! Companies are more and more willing to pay a monthly Business Continuity service fee to ensure that their data is 100% protected as well as easily and quickly recoverable. It's useless to simply backup your data only to realize after a disaster struck that it takes DAYS to recover it all! Now that companies are using full management systems rather than keeping important information on paper, they realize the need for such a backup solution.
Don't be Victim of Ransomware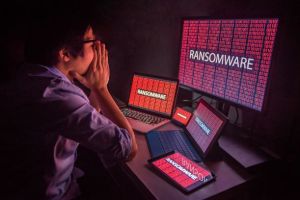 We all keep hearing about Ransomware. This type of security breach is currently a big problem for businesses, even individuals, all over the world. The likelihood of a company experiencing a ransomware attack is very high. This virus not only encrypts a company's data but also demands payment for it to be unlocked. The governments discouraged victims from paying hackers since paying the ransom does not guarantee the release of their files.
There are many ways a company can fall victim to such a cyber attack. The most common are when computer users click on a bad link or download an encrypted email attachment. Other scams include phishing, baiting, quid pro quo, pretexting and tailgating.
Be prepared for any business disaster with Business Continuity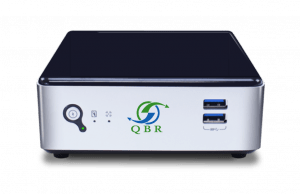 QBR (Quick Backup Recovery) is a hybrid business continuity and recovery solution. It has the capability to store data both on premises and in the cloud. No human intervention is needed during backup. Virtual Machine snapshots are scheduled from the start at which point QBR can take snapshots at intermittent times throughout the day of the office servers and workstations to be stored on the QBR device as well as pushed off-site in the cloud. This off-site capability ensures optimal safety in case the QBR device gets damaged from a fire, flood, or other means on-site. During the restoration process, there are several options available to the business;
File Restore: If the company needs to recover a specific file(s) from a specific VM taken at a specific time of the day
Bare Metal Restore: If a company needs to restore a complete VM from the local device into a physical machine
Export VM: If a company needs to restore the backup from the QBR device to HyperV or VMware format, so it can be deployed on a virtual environment.
With all of these options, a company's data can be accessed almost immediately during a disaster. The whole point of a Business Continuity solution is to ensure a business remains operational, without any data loss, during a disaster.
Keep your business data safe from hackers and other disasters
It's important to understand why total data protection is essential in today's business world. Businesses are now run and managed with software systems so it's important to ensure no downtime is incurred if something unexpected happens. Companies must not only protect themselves from natural disasters but also from technological and man-made events, which are much more likely of occurring. Reduce your risks with a Business Continuity solution and a solid disaster recovery plan.
When it comes to your business' future, don't take a chance! Look into the safest way to backup and restore your data with QBR.

https://www.namtek.ca/wp-content/uploads/2022/09/Namtek-Layer-2.jpg
1144
1600
Tatyana Vandich
https://www.namtek.ca/wp-content/uploads/2022/11/Namtek-Consulting-Services-1-300x157.png
Tatyana Vandich
2019-02-01 20:40:45
2023-07-05 13:00:01
Services de continuité des activités pour une protection complète des données