Posts
https://www.namtek.ca/wp-content/uploads/2021/12/iStock-917303278.png
836
1254
Tatyana Vandich
https://namtek.ca/wp-content/uploads/2022/10/LOGO-NAMTEK-Home_page.png
Tatyana Vandich
2021-12-15 15:23:53
2022-12-06 01:02:30
Top 3 Popular IT Business Solutions for SMEs
This post was updated to reflect current trends and information.
The trends below are not new or unheard of, but they are gaining in popularity. While some are even becoming 'must-haves to optimize the supply chain, warehousing management or other business flow. The 5 trends below are exactly what you need in 2023.
1. EDI (Electronic Data Interchange) Integration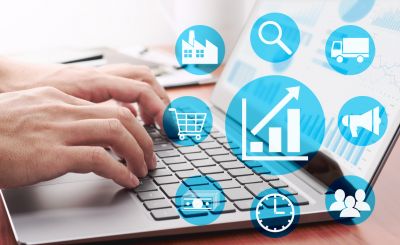 EDI Communication is gaining in popularity. Many companies are being forced to use EDI to do business with retailers and suppliers. The longer they wait, the more difficult it will be for companies to endure without any formal processes, such as EDI. It's not just about staying compliant with your suppliers; EDI can do miracles for companies:
– improving shipment accuracy
– accelerating the movement of goods to customers
– improving partner relationships
– improving document accuracy (reduction of manual data entry)
– enhancing the flow of communication between a company and their trading partners
---
Useful reading: Fully managed EDI service VS HTTP Web Service: Which is Better for Your Business?
---
2. Efficient Enterprise Management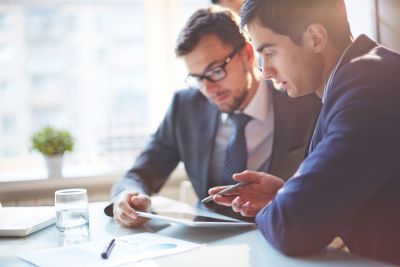 Every company nowadays is on the lookout for ways to increase collaboration internally (between departments/employees). One great way to do this is by embracing full integration of all management systems (or simply implement an upgraded ERP management suite). All departments and employees will have access to one database; they'll be working with the same real-time data and can communicate and collaborate easily.
---
Learn more about Enterprise Management here: ErpWizard Suite – the best business management software solution.
---
3. 
Systems Integration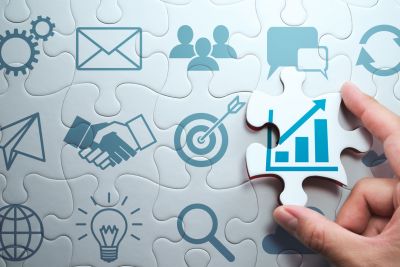 For the effective functioning of the enterprise, it is necessary that all applications and systems such as ERP, CRM, Warehouse Management, EDI, etc. be combined into one common structure. This process is called business systems integration. The goals of integration are to improve the quality and speed of work. Lack of interaction between different systems can lead to non-compliance with deadlines and the payment of fines. This can happen even though each of the enterprise's business systems individually can perform its functions perfectly.
---
To learn more about integration read this article: Magic xpi Integration Platform: The Best Fit for Enterprise Data Integration
---
4. Managed cloud services and hosting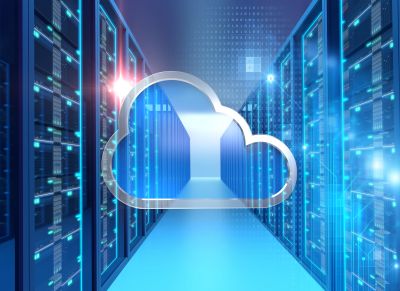 Managed cloud services mean outsourcing daily IT management and technical support to Cloud managed Services Provider to effectively monitor and maintain a cloud environment to improve the efficiency of business operations.
Cloud deployment options have allowed smaller companies the opportunity to implement management systems due to their affordable costs. However, this isn't the only reason why the cloud is popular. This option also allows businesses to reduce responsibilities, risks, infrastructure requirements, additional labor, etc.
---
Looking to outsource IT infrastructure along with its support to a Service Provider? Request Managed Cloud Services Price here
---
5. Business Intelligence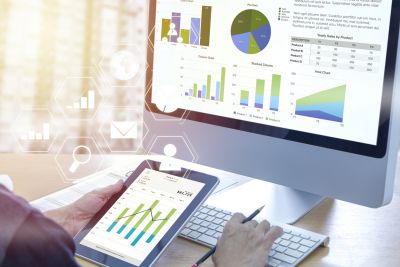 No one can get enough of Business Intelligence solutions. These analytics tools allow managers to turn raw business data into useful, strategic information and insight. Companies will be able to improve planning, replenishment, optimize inventory and floor space utilization. It's about getting the real data for the right people to create balanced supply chains.
---
/
by Tatyana Vandich
https://www.namtek.ca/wp-content/uploads/2014/02/EDIintegration-e1585927276209.png
354
500
Tatyana Vandich
https://namtek.ca/wp-content/uploads/2022/10/LOGO-NAMTEK-Home_page.png
Tatyana Vandich
2019-12-19 17:07:48
2022-12-06 01:02:33
Five Strategic IT Trends in 2023 for small and medium-size business
During the first week of June, according to CBC News, the University of Calgary became a victim of a ransomware cyber attack. A ransom note was left when the University first detected an encryption on their computer network. The amount requested for the method of decryption was $20,000, which was eventually paid to the attacker on June 7th, 2016. The encryption meant that their students and researchers would not be able to access any of their important files, so long as the ransom was not paid, in order to receive the decryption key. Read more
/
by Tatyana Vandich
https://www.namtek.ca/wp-content/uploads/2017/09/iStock-465425870.jpg
1328
2258
Tatyana Vandich
https://namtek.ca/wp-content/uploads/2022/10/LOGO-NAMTEK-Home_page.png
Tatyana Vandich
2016-06-17 14:45:47
2022-12-06 01:03:38
RANSOMWARE: Why companies should listen to Business Continuity Experts
NEWSLETTER
Subscribe today to our Newsletter in order to stay up-to-date with all company news and events.