As technology continues to advance at an unprecedented rate, it has become increasingly important for small and medium-sized enterprises (SMEs) to adopt new IT technologies to remain competitive in today's fast-paced business world.
In Canada, SMEs are a critical component of the economy, accounting for over 90% of all businesses and employing more than 10 million people.
Small and medium-sized enterprises, commonly known as SMEs, are businesses that have a specific range of paid employees. A small business typically has between one to 99 employees, while a medium-sized business typically has 100 to 499 employees. On the other hand, large businesses are those with 500 or more paid employees, and they are not categorized as SMEs.
Importance of IT Technologies for SMEs in Canada: Insights and Statistics
According to a recent survey by the Canadian Federation of Independent Business (CFIB), 47% of Canadian SMEs identified IT and cybersecurity as a top concern for their business. The COVID-19 pandemic has accelerated the adoption of digital technologies in Canada, with many businesses turning to remote work, e-commerce, and other digital solutions.
According to a report by the Business Development Bank of Canada (BDC), in 2021, 51% of Canadian SMEs have an online presence, while 42% of them have an e-commerce website.
The report also found that the COVID-19 pandemic has accelerated the adoption of e-commerce among SMEs, with 60% of businesses that started selling online due to the pandemic, are planning to continue doing so after the crisis.
Overall, the report suggests that there is significant potential for Canadian SMEs to grow their businesses through e-commerce, but many still face challenges such as lack of technical expertise and resources.
A 2021 survey by the Business Development Bank of Canada (BDC), found that 76% of Canadian SMEs have increased their use of digital tools and technologies since the start of the COVID-19 pandemic.
This highlights the growing importance of IT technologies in today's business landscape and the need for SMEs to invest in this area to stay ahead of the curve.
IT Business Solutions to Streamline Your Company
The importance of IT business solutions can't be overstated as businesses adapt to the digital age. Businesses today rely heavily on technology for everything from customer relationship management to business process optimization to data security.
Our IT consulting firm specializes in helping SMEs in Canada to implement and integrate the latest IT technologies to help them stay ahead of the competition.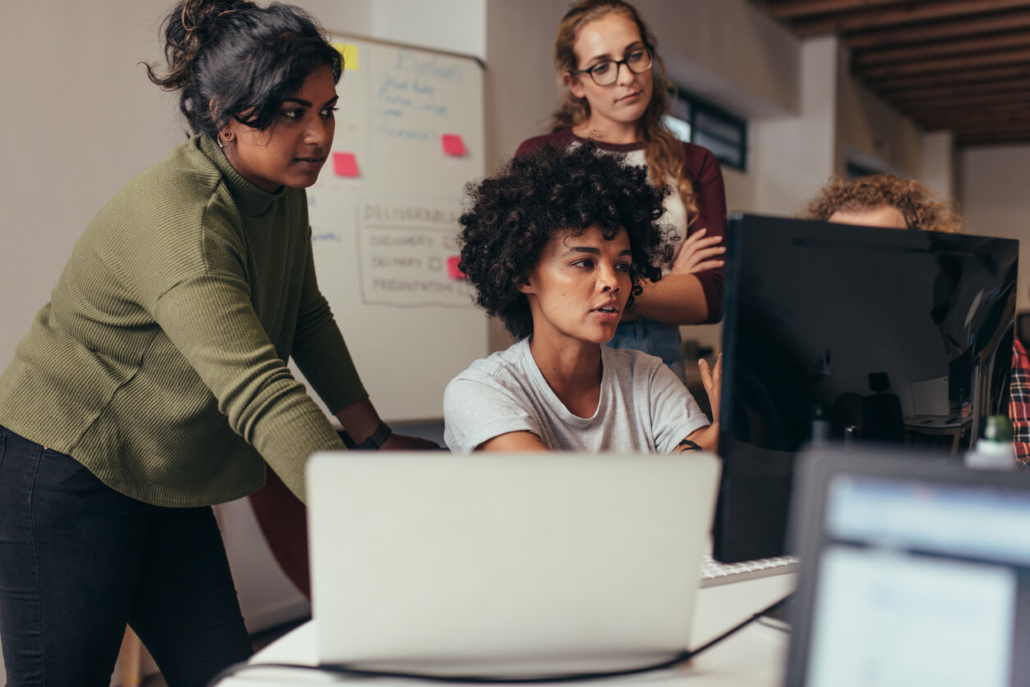 We offer a range of services to help businesses achieve their goals, including business system integration, cloud managed services, business continuity solution, ERP Solution, and EDI integration.
Our team of experts has years of experience working with businesses of all sizes and across a variety of industries, with a proven track record of delivering results.
We understand that each business is unique, and we work closely with our clients to develop customized solutions that meet their specific needs and budget.
What Are the Most Popular IT Services for Small and Medium Enterprises (SMEs)?
There are several popular IT services for Small and Medium Enterprises (SMEs), some of which are:
Business System Integration
As businesses grow, they often end up with a variety of different software business systems like ERP/CRM or homegrown systems, which can make it challenging to manage data and streamline operations. With our business system integration service, we help clients consolidate their systems and ensure that data flows seamlessly between different software applications. This can help businesses reduce inefficiencies and eliminate the need for manual data entry, which saves time and money.
USEFUL: How to Optimize Your Business Processes with Magic xpi Integration Platform
ERP Solution
Enterprise resource planning (ERP) software is an essential tool for businesses of all sizes.
erpWizard is a complete and versatile ERP solution designed to cater to the needs of small and mid-sized businesses. Our cloud-based software is flexible and customizable, making it an affordable high-tech solution for businesses looking to streamline processes, improve efficiency, and increase profitability.
Our core modules include:
accounting
inventory
sales
and purchases
While our add-on modules provide additional functionality, such as project management, product lifecycle management, and mobile warehouse management.
With erpWizard, businesses can easily collaborate, manage projects, and optimize product development, while tracking inventory and shipments in real-time.
Our mobile and web-based solution ensures that businesses can access erpWizard from anywhere and at any time, making it a valuable addition to any business looking to optimize and streamline their operations.
Cloud Managed Service
As businesses increasingly rely on cloud-based solutions, it's essential to have a robust cloud managed service in place.
Our Cloud Managed Services provide a comprehensive range of solutions to improve the efficiency and reliability of a company's IT infrastructure. As a managed cloud service provider, we offer personalized best-of-class cloud services tailored to any business requirement.
Our cloud services include:
With our services, companies can save on IT infrastructure investment costs while freeing up valuable time to focus on business development. Our pricing policy offers transparency and flexibility, with the ability to scale up or down to accommodate business needs. Our professional team of architects and systems engineers will take care of your project from the initial phases to the go-live, providing a fully managed service and ensuring reliability through guaranteed Service Level Agreements (SLAs).
E-commerce integration
E-commerce integration is a crucial aspect of any modern online store. Our e-commerce integration services enables the automatic exchange of data between your online store and your internal ERP/CRM systems.
By using advanced integration technologies, we provide a stable, secure, and scalable solution for bi-directional data transfer. Our fully managed e-commerce integration service eliminates the need for manual data entry, providing an automated system that connects your e-commerce store with your back-end ERP/CRM.
With our solution, you can quickly and efficiently set up data exchange with your ERP system, even before launching your online store or expand the possibilities of your existing integration.
By automating key business processes, we ensure that your clients always have the latest order status and inventory information, providing a seamless experience for both you and your customers.
Achieve Long-Term Success: Invest in the Latest IT Technologies with Our Help
If you're an SME in Canada looking to take your business to the next level with the latest IT technologies, contact us today to learn more about our services and how we can help you achieve your goals. With our expertise and commitment to excellence, we can help you stay ahead of the competition and achieve long-term success.
https://www.namtek.ca/wp-content/uploads/2023/03/Namtek-Streamline-Your-SME-with-IT-Technologies.jpg
788
1400
Tatyana Vandich
http://namtek.ca/wp-content/uploads/2022/10/LOGO-NAMTEK-Home_page.png
Tatyana Vandich
2023-03-13 20:55:54
2023-03-13 20:55:54
Streamline Your SME with IT Technologies: Expert Consulting and Systems Integration