Introducing Compliance as a Service in a Dynamic Cybersecurity Landscape

(Last Updated On: October 24, 2023)
This article is brought to you by a team of seasoned experts from a trusted IT provider – Namtek Consulting Services. The purpose of this article is to empower businesses with crucial insights into Compliance. In an ever-evolving digital world, we understand the significance of staying secure and compliant.
Cybersecurity threats are growing, and they affect all kinds of businesses. You need to adapt and put in place all necessary best practices and tools, to improve the protection of both your company and your customers. Cyberattacks, data leaks, and changes in the rules have become common threats in day-to-day business operations. That's why compliance is so crucial for your business's safety. But what exactly is 'compliance', and why is it no longer a choice but something you must do?
Understanding the Cybersecurity Landscape
Data breaches have surged by 68% year-over-year, affecting industries across the board, including highly regulated sectors such as healthcare, finance, and government. Ransomware attacks, cloud exploits, and increasingly sophisticated threat actors are creating a complex and challenging environment for businesses.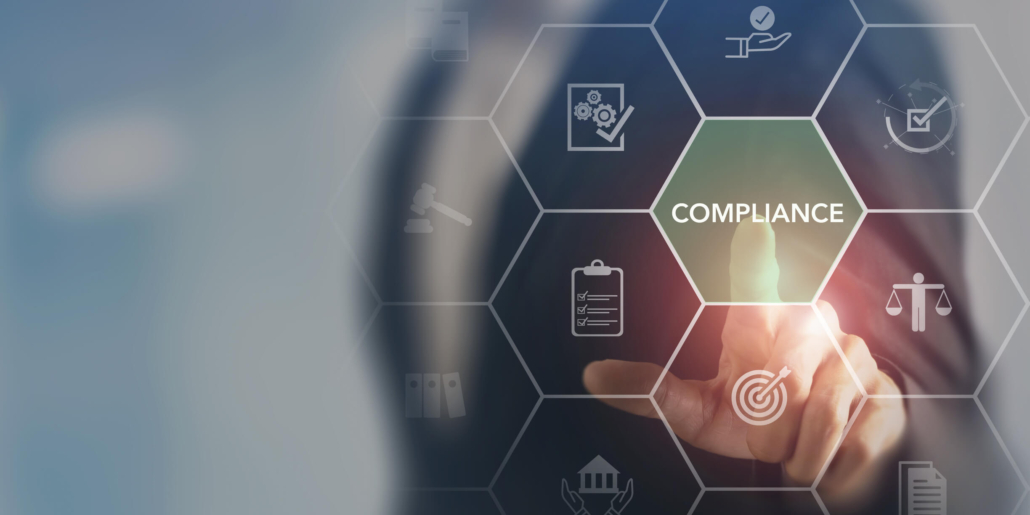 What Is Cybersecurity Compliance?
Cybersecurity compliance is an ongoing process that enhances a business's security posture through three key components:
Alignment with Security Policies, Procedures, and best practices
This alignment follows industry standards, often referred to as frameworks, which are a set of best practices for improving an organization's security.
Risk Reduction
Compliance requires regular assessment and monitoring of your security practices to minimize risks and vulnerabilities.
Elimination of Compliance Violations
By adhering to compliance standards, organizations can eliminate violations that could lead to regulatory fines, data breaches and reduce the threats of known security breaches.
What Is a Compliance Framework?
A compliance framework is a structured set of guidelines that outlines an organization's processes for adhering to established regulations, specifications, or legislation. These frameworks are designed to help organizations align with best practices and improve their security posture.
Some common examples include SOC 2 (for cloud-based companies), ISO 27001 (an international standard), GDPR (for EU privacy compliance), HIPAA (for health data privacy), and CMMC (for DoD contractors).
The Importance of Compliance
Compliance has become indispensable for several compelling reasons:
Reduced Risk of Cyber Attacks: Compliance measures can significantly reduce the risk of cyberattacks, ensuring that you are well-prepared in a constantly evolving threat landscape.
Avoid Regulatory Fines: Compliance laws are subject to change, and non-compliance for some businesses/industries, can lead to hefty fines. Staying compliant is a cost-effective approach.
Building Trust with Customers: In an era where data protection is a top concern, compliance helps build trust with customers who expect their data to be safeguarded effectively.
The Unavoidable Nature of Compliance
In today's environment, compliance is no longer an option; it's a mandate. All organizations, regardless of their size or industry, must:
Identify the pertinent laws, regulations, and standards that impact their operations.
Uncover instances where the organization does not align with industry-specific laws, regulations, and standards.
Institute controls and procedures that ensure full adherence to these industry-specific requirements.
Stay vigilant in monitoring alterations and updates to the laws, regulations, and standards that influence their sector.
Who Needs Compliance?
Compliance is essential for highly regulated industries, including finance, healthcare, government contractors, and service organizations. Additionally, any company that stores sensitive data requires compliance measures. It also provides a way for organizations to stand out in a competitive market.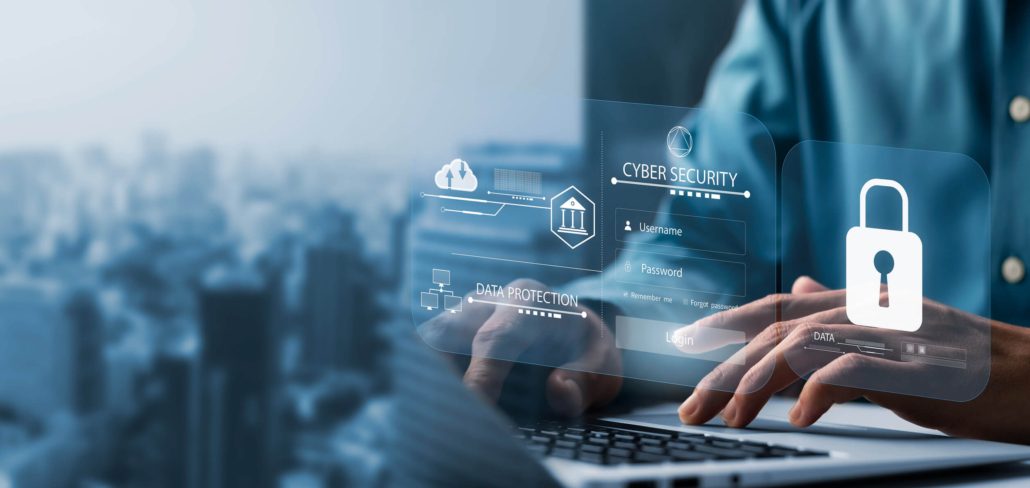 Why Work with Namtek Consulting Services?
Namtek Consulting Services simplifies your compliance journey. We automate the entire process, from launch to audit and beyond, tailoring it to your current program. Our technology, templates, and procedures jumpstart your compliance program, regardless of its current state. We can assist in evidence collection, reporting, and monitoring, so you can enjoy peace of mind, knowing your organization is compliant.
With our Compliance as a Service, you can protect your business, build trust with your customers, and ensure that you meet industry-standard due-diligence requirements effortlessly
Contac us today for more information.
https://www.namtek.ca/wp-content/uploads/2023/10/Namtek-Cybersecurity.png
675
1500
Tatyana Vandich
http://namtek.ca/wp-content/uploads/2022/10/LOGO-NAMTEK-Home_page.png
Tatyana Vandich
2023-10-19 20:48:04
2023-10-24 13:52:32
Introducing Compliance as a Service in a Dynamic Cybersecurity Landscape