Data restoration and disaster recovery: is your business protected?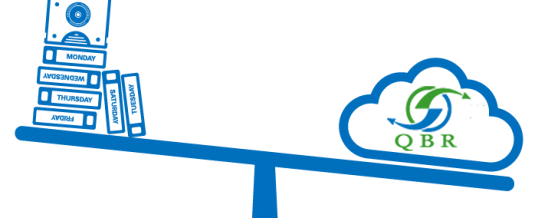 (Last Updated On: July 14, 2023)
In this article, I wanted to share with you what I've learned over the years and answer some of the questions small and medium-sized businesses have about data backup and security, restoration and disaster recovery. I'm also going to look at these 3 different processes, which are a real business continuity solution.
Let me start by addressing each topic on its own, explaining its advantages, and in the last section I'll put together the difference between the different terms.
Data backup
Visit data back-up is one of the oldest copying processes, archive and store data on a computer medium (band, Disque Dure …) that we can reuse and recover data lost through equipment failure, data corruption or simply out-of-control disasters. This backup and archiving process has been used and reused for a long time in companies of all sizes. IT department staff have become accustomed to this process as the only way of securing their data and protecting it from disaster loss.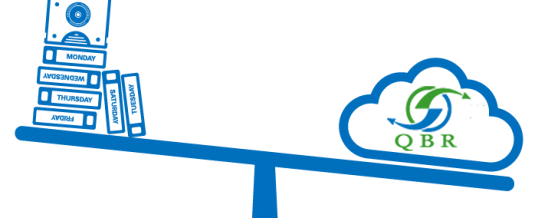 In the past, the traditional backup process was based on magnetic tapes. These players are still very expensive, not to mention the cost of the cassette itself. Given that the company would keep a cycle of 5 daily backups, 4 weekly backups and twelve monthly backups annually, a little mathematical calculation gives you an idea of the sums to be paid for this traditional way of backing up. So we're talking about an average of 22 tapes for a typical backup plan. What's more, we mustn't forget the cost of the software licenses that manage the backup, and which are generally billed by backup agents.
All this, and companies are still limited to the storage capacity that a magnetic tape could provide. The larger the tape capacity, the higher the cost. Over time, memory space has generally become less expensive (not so much for tapes, though). As we have seen, most companies use USB external hard drives (due to their low cost) or NAS (network attached storage) for data backup.
Data restoration
Data restoration is the process of retrieving data from the archive and restoring it. Normally, data restoration occurs in one of two cases:
Either the data has been corrupted, and the user needs to recover a clean, usable copy of the data from the last saved version.
Or the computer equipment (server or PC) isn't working, so we need to recover the data from the archive and restore it on new hardware.
Disaster recovery by restoring data files
Data security through a backup process is very common within a company; but there are many limits and constraints:
Data backup is a process that depends on software and hardware.
The time required to recover from a major incident, be it a breakdown of IT equipment or a natural disaster
Restoration is limited by the speed and capacity of the element used to extract the data (magnetic tape, disk, etc.).
Requires a great deal of human intervention, which increases the risk of errors (insert cassette, remove tape, insert the wrong daily or monthly cassette, etc.).
Requires considerable time and effort to simulate restoration. Most of the time, due to budgetary constraints, small and medium-sized companies do not request a simulation of backup/restoreso when an unfortunate situation arises, that's when they realize that the bands of backup were not acceptable, or that there were no safeguards in place. This is a problem often seen in small and medium-sized companies. A backup is as accurate as you can functionally prove, thanks to replication.
Restore files, system status, databases and e-mail boxes is perfect; on the other hand, it's a long and tedious process, where most of the time system administrators are confronted with equipment limitations and device driver problems during the data recovery and restoration to a new platform in a disaster situation.
Business continuity
The solution from business continuity is a solution that offers data backup, the disaster recovery and restoration and the ability to resume operations in a minimum amount of time and with minimum data loss, all using state-of-the-art methods. I'll be covering the ideal business continuity solution and what a small to medium-sized business should consider when deciding on a business continuity solution in another article, so stay tuned.
Protect your business
These days, it's quite clear that companies can't afford downtime, not even for an hour. Whether you're a small, medium-sized or large company, downtime caused by equipment malfunction or natural disaster is not an option. Every business depends on its systems, so it's best to be well protected to ensure rapid continuity.
Reliable and affordable Business Continuity Solutions are now available to businesses, giving you peace of mind that business can continue as usual when disaster strikes.
Contact us to go through QBR, our business continuity solution, in real mode. Our team will be happy to show you around and help keep your data safe.
https://www.namtek.ca/wp-content/uploads/2016/10/sauvegarde-traditionnelle-VS-QBR.png
218
538
Pierre Namroud
http://namtek.ca/wp-content/uploads/2022/10/LOGO-NAMTEK-Home_page.png
Pierre Namroud
2014-05-05 11:47:45
2023-07-14 15:07:23
Data restoration and disaster recovery: is your business protected?