Bringing Improved Collaboration & Productivity to Project Management

(Last Updated On: July 17, 2023)
It's time to ditch those Excel Spreadsheets and long Email threads you've been using to manage all of your company projects and tasks. I love Excel, don't get me wrong – but it simply is no longer efficient and reliable for project and task management.
It's time to bring efficiency to a whole new level in order to stay competitive and keep up with our ever-changing business environment. Your Excel sheets lack collaboration features and are too time-consuming. Important emails can get lost in the whole mix of project threads and don't allow project information to be easily searchable. What does your company need then to add value and increase productivity? Project Management Software, of course, that is also optimized for mobile integration.
With a software system designed and developed for the management of projects and tasks, your teams will be able to:
track project completions (percentage)
view progress reports
communicate updates with other team members
share and track tasks, assignments, notes
evaluate performance
attach files, documents and images
identify project obstacles
and much more!
The whole point is to be able to easily collaborate, reduce project risks, and allow project information to be safe and immediately searchable. In return, the company will see major productivity improvements, which will then allow employees to be able to focus on business priorities. Team members won't waste time looking through a long and confusing email thread to find that one email with an important attachment.
So, if there's a better way of doing business, why not take it? Some of the reasons that companies stick with inefficient ways of managing projects can be a lack of IT budget, old habits, fear of change, lack of information, lack of time, etc. It may take some time in the beginning to get used to the new system, but you definitely won't regret it! You'll see:
improved collaboration on projects
schedules and deadlines being met
projects costs kept low and within budget
risks managed and reduced
tasks tracked and easily shared amongst other team members
accessible and searchable project information (all kept within one database)
All in all, Project Management Software can provide a business with proper organization and collaboration, full visibility and control of a project, to ensure efficiency and quick completion of assigned tasks. Get on board with Project Management Software today!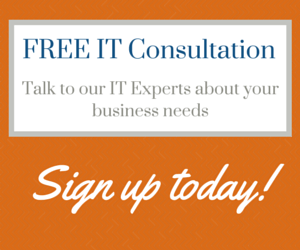 https://www.namtek.ca/wp-content/uploads/2023/03/Namtek-Analytics-as-a-service-features-1.jpg
832
1030
Tatyana Vandich
http://namtek.ca/wp-content/uploads/2022/10/LOGO-NAMTEK-Home_page.png
Tatyana Vandich
2016-05-11 17:43:40
2023-07-17 12:56:34
Bringing Improved Collaboration & Productivity to Project Management